The start of the year is a great time to make resolutions and set goals. At Ruoff Mortgage, we believe that homeownership is a goal that anyone can attain, and we're here to help you do just that. Whether you are looking to buy your first home, refinance your current one, or set yourself up for financial stability - you've come to the right place.
What are Your Goals?
Save Money and Budget Better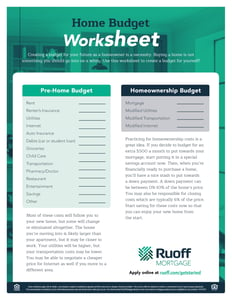 The first step to achieving any goal is to set yourself up for success. Adjusting your finances to include a mortgage payment takes some practice, so we've created a Home Budget Worksheet to help you make those changes now in order to prepare for owning a home this year. Check out the blog posts below to learn more about saving extra cash.
Pay Off or Consolidate My Debt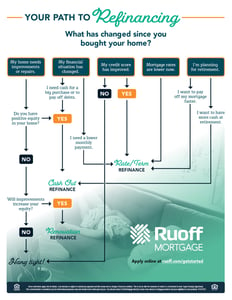 Do you have debts that are negatively impacting your lifestyle or your credit score? If you already own a home, refinancing may be a good choice for you! Check out our Refinance Readiness Worksheet to evaluate your own situation. Plus, the blog posts below can help give you some tips on debt, how it can affect you, and how to get rid of it for good.
Stop Renting and Buy a Home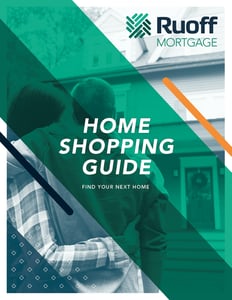 How do you know if it's time to buy a home? We get this question a lot, and we know it can be hard to answer. It's all about the timing and what's right for you. Download our Home Shopping Guide to help prepare you for all the things you'll need to know when looking for a new home: everything from your credit score to a Dream Home Priority List to share with your Realtor. Read the blogs below to learn more.
Improve My Credit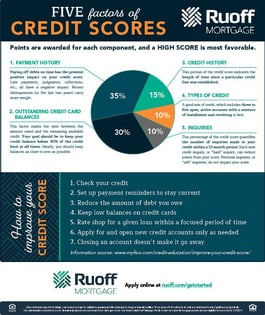 One of the biggest obstacles to buying a home is bad credit. For the most part, getting and maintaining a good credit score is simple enough in theory, but in practice it can be pretty complicated. Our Credit Tips Worksheet can help you figure out the weak points in your own credit score and show you how to improve them. Check out the blogs below for more information on your FICO score and how it affects the homebuying process.
Lower My Monthly Payment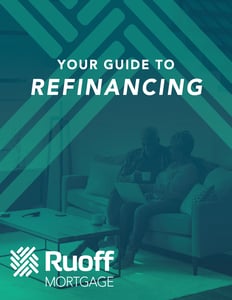 More than likely, the biggest bill you pay every month is your mortgage payment. Because of the favorable housing market, it is highly likely that if you've had your home for 6 months or more, you can qualify for a lower monthly payment simply by lowering your interest rate. Download our Guide to Refinancing to help you decide if refinancing is for you, and which route you can take to lower your monthly payment. The blogs below can also help guide you to a smarter financial situation.
Sell My Home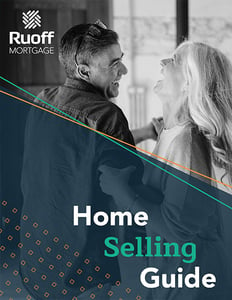 As with anything relating to homeownership, selling your home is a choice that shouldn't be made lightly. Download our Home Selling Guide can help you through the process, step by step, from making the right updates to improving your curb appeal to buying your next home. Many of our clients are both buying a home and selling one at the same time, which is why we've written plenty of blog posts on the topic.