Back to main Blog

Jessica Brita-Segyde
That's a BIG question we hear often at Ruoff Home Mortgage. When is it time to stop renting and buy? Taking the plunge too soon could mean settling for the wrong house, but waiting too long means you're paying rent when you could be building equity.
So how do you find the sweet spot where renting should end and homebuying should begin?
When is it Time?
You started renting for a reason. Maybe you wanted the freedom to end your lease after a year. Maybe you considered buying but you weren't financially or emotionally ready to commit to homeownership. Maybe you just wanted your own space and renting was the quickest means to an end.
For many of us, the benefits of renting eventually run their course and we start dreaming of owning our own home. The decision to stop renting and start shopping for a house is often the result of two factors coming together: emotion and finance.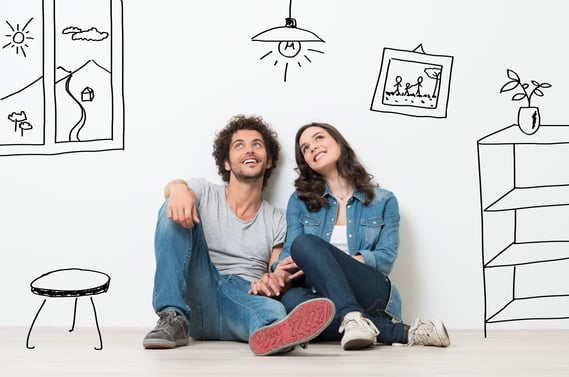 Emotion tells you that it's time for a change. Homeownership can be a source of great pride and satisfaction. In your own space, you'll have the freedom to decorate, furnish, and change it however you choose. Emotion tells you that more square footage just makes sense and an extra bathroom would make life easier for everyone. Emotion is what makes a house a home.
Finance is the practical part of homebuying. Owning your space instead of renting it helps you build equity and improve your net worth. Sometimes, owning versus renting can even lower your monthly housing payment (a trend that's likely to continue according to industry data).
But remember, you can only buy a home when you're financially ready. That's where we come in.
How Can Ruoff Help Me?
It all comes down to this: The pre-approval letter.
The pre-approval letter. It's the Golden Ticket of real estate. It's what separates the flashy, "look-at-me-and-my-offer" buyers from the rest of the pack. It's what separates the dreamers from the do-ers and the relevant from the ambiguous. Put simply, the pre-approval letter states that your lender is prepared to give you a loan.
A pre-approval letter shows sellers, and their Realtors, and your Realtor, and YOU that you've been financially vetted. It gives you a sense of balance at the negotiating table and adds prowess to your offer from day one. Most importantly, a pre-approval letter gives you the peace of mind that comes with knowing you're ready to buy a house.
How Do I Get a Pre-Approval?
The Ruoff team can take you through the pre-approval process. It usually takes less than a day and we'll do everything we can to make it easy. Follow these three steps to get started:
Contact Ruoff Home Mortgage if you have any questions. You can reach us by email or by phone.
Complete our easy online application. We'll ask for some basic info about you and about any additional buyers on your loan. We'll also ask about the home you're looking for. We not only want to get you approved, we want to find the ideal loan product to fit your needs.
Provide the required information to your Ruoff Loan Officer. We will ask for things like bank statements or proof of income. The sooner we get these documents, the sooner we can get you pre-approved. With our online application, it is even easier to upload your documents from wherever you are!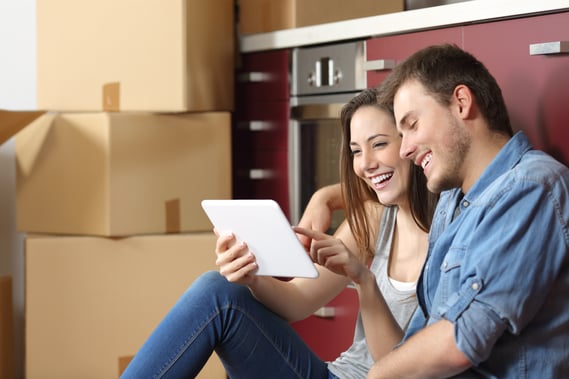 What Will the Pre-Approval Letter Say?
Your pre-approval letter will include some or all of the following pieces of information:
Whether you're pre-approved for a mortgage
Potential loan terms (like interest rate and the number of years to payoff)
The amount you're qualified to spend on a house
The conditions you still need to meet before your loan can be finalized
All of the above will help you answer the question "When is it time to stop renting and buy a house?" And you won't know until you get pre-approved. Contact us today to get started!