Home improvements are a necessary aspect of ownership. But oftentimes more involved ones come with a significant price tag. If you don't have some cash saved up or take out a loan, we've got good news for you. These less-involved solutions are all designed to freshen up your look or make your living space more usable. Plus, they are a fraction of a cost of a major reno and take less time, too. Can you say win-win?
1. TRY NEW TRIM.
Trim can pack a lot of punch when it comes to adding personality and character to a room. You can hire a contractor to install high-quality trim or crown molding. Since it comes in a variety of looks, you have choices when it comes to finding something that fits your home's aesthetic.
If you have some plain square baseboards, add a trim cap on top of it to dress it up, and if you are looking for statement baseboards, place the finishing trim a little higher and paint in between it! Check out this DIYer's tips for trim!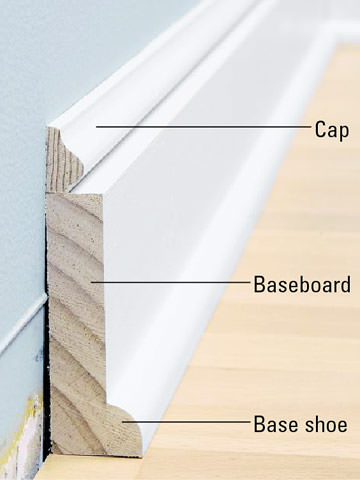 Photo Credit: http://www.thebudgetdecorator.com/diy-baseboards-molding-and-trim/
2. DRESS UP DOORS.
Doors are often the first thing someone sees when they approach your property, so it makes sense to invest your energy here. Exterior replacement projects, such as a new garage door and a new entry door, are known to have impressive ROIs. In fact, most homeowners can recoup 70% or more of the cost of the project upon resale. Money aside, a new door just looks nice.
If you are looking to save some money, you may consider painting your existing door. Curious about what color to go? Check out this blog post!
3. MOVE YOUR FURNITURE.
Sure, a new sectional might be nice, but do you really want to shell out $1500 for it? We have a more cost-effective solution. Did you know placement of furniture can create an illusion of a bigger space? Yes, it's true. Interior decorators use this trick all the time when staging homes.
The trick is embrace a "u-shape" with your furnishings, instead of an "L-shape," to create a more comfortable conversation area. You may also consider getting new throw pillows or blankets to change up the space.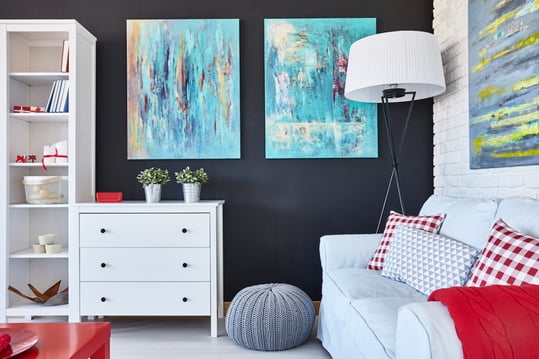 4. UPDATE YOUR LAMPSHADES.
While it might seem like a subtle move, this can make a HUGE difference in the overall feel of a room.
Consider adding a pop of color if your room is neutral, or if your room is already colorful you may choose a pattern to change things up.
5. REPLACE LIGHTBULBS.
Light can really set the tone for a room. Too bright will come across as harsh yet too dark can make it seem gloomy.
They key is to customize the bulb to the room and its purpose. For example, you want soft bulbs that emit a yellow/red undertone in communal zones, like the living room. You want bright bulbs that emit blue undertones in "quiet" zones like your home office or library.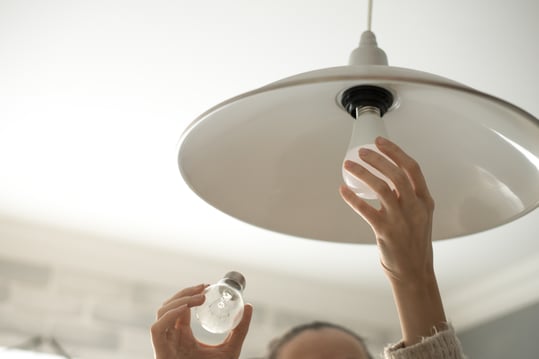 6. ADD A PERSONAL TOUCH.
Everyone wants a home that feels, well, homey. Put a personal touch on the walls with photos or art. If you're really trying to cut costs, you can change the frames of your existing photos and art.
Look around at thrift stores or garage sales to find frames or artwork too, they usually have really unique things that sell for way less!
7. GET NEW BEDDING.
New bedding can change the whole vibe of your bedroom. There's a reason beds in magazines look so posh! An eye-catching comforter and throw pillows are a way to teach an old bed new tricks.
Check out Groupon for some really great deals on bedding!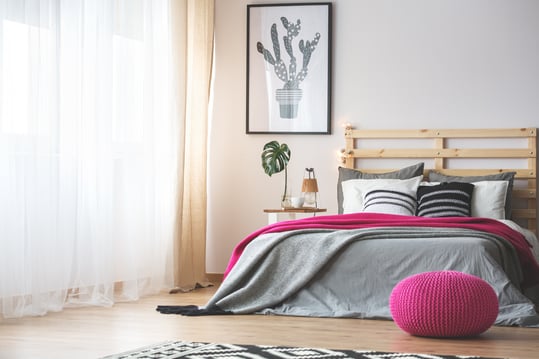 8. CLEAN SIDING.
A clean exterior takes a home to the next level. And cleaning vinyl siding costs next to nothing and is a great alternative to adding stone. Experts recommend using a soft-bristled brush, mild soap, and water to clean siding.
Power washers are OK, but be sure the manufacturer recommends it.
These 8 tips are budget-friendly ways to breathe new life into the interior and exterior of your home. (Fair warning, the neighbors might get jealous!)