Back to main Blog

Tonya Dove
"WITHOUT A SENSE OF CARING, THERE CAN BE NO SENSE OF COMMUNITY" -

Anthony J. D'Angelao
It doesn't take long to understand that this fierce, yet friendly team not only cares about their community but is also willing to roll up their sleeves and go above and beyond to make sure they make it a better place—even if that means getting dirty building houses or scaling down a 10-story building to raise funds for local charities.
"I love being a part of Ruoff because, as a company, we have a clear focus on doing what is right for our clients and doing it at the highest level possible. Every person in the organization has the same commitment to excellence and care ...which is a powerful combination that gives home buyers a truly unique and enjoyable experience." – Lori Hiscock, VP, South Bend Branch Manager
The real estate community in Saint Joseph County is simply a family, according to Ruoff Home Mortgage's South Bend branch manager, Lori Hiscock. "Many of us have worked together for decades and we see each other as part of the same team, regardless of which part in the transaction the person is playing—Realtor, title company representative, loan officer, etc." There is a mutual respect, for sure, but there is also a mutual enjoyment. They truly like each other across the table and across the transaction, which makes the experience not only better for them, but also for their clients.
The South Bend team's level of commitment to their community doesn't stop at the closing table. This group of local professionals is very active in their community and support a large variety of charities and business organizations as a group and individually.
GETTING DOWN AND DIRTY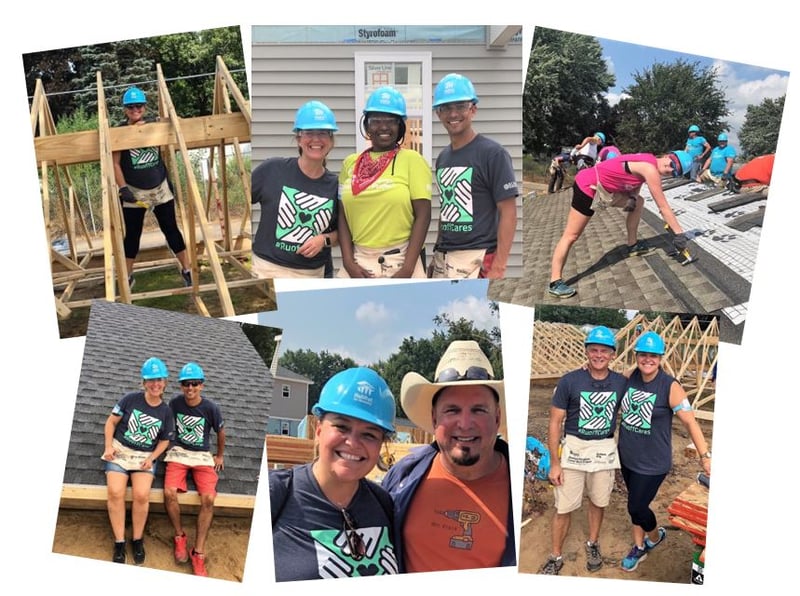 Jimmy & Rosalynn Carter Work Project for Habitat for Humanity
Jan Edwards, Loan Officer at Ruoff's South Bend branch, played a key volunteer role in coordinating the Jimmy and Rosalynn Carter Work Project which worked alongside future homeowners and hundreds of volunteers to build and improve 41 homes in South Bend and Mishawaka this summer for Habitat for Humanity.
The South Bend team jumped in to help, hammers in hand. Branch manager, Lori Hiscock, said that her staff was thrilled that their area was picked for this project, especially considering that only one town in the world gets this project each year! Lori was proud to mention that not only did the Ruoff team pitch in to help with the build, the company also donated $25,000 to the project.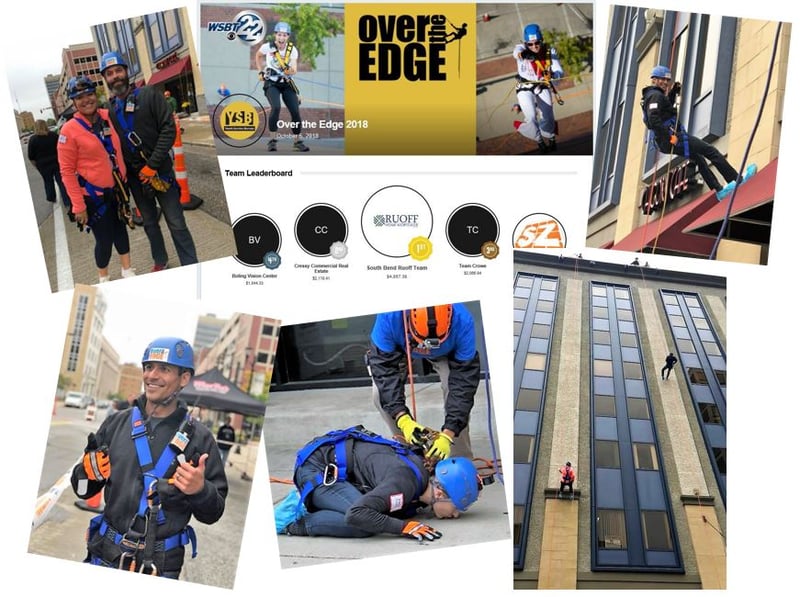 Over The Edge
Over the Edge is a fundraiser for the Youth Services Bureau. Many of the South Bend branch sales team rappelled down a 10-story building in downtown South Bend and helped raise over $120,000 to provide programs such as Safe Place and Street Outreach to at-risk area youth ages 12-22 in St. Joseph County.
They got creative in their fundraising efforts and "tossed their boss", Clint Morgan. Clint, Ruoff's Chief Lending Officer made the drive from the company's headquarters in Fort Wayne, Indiana to scale down the wall and show his support.
OTHER COMMUNITY INVOLVEMENT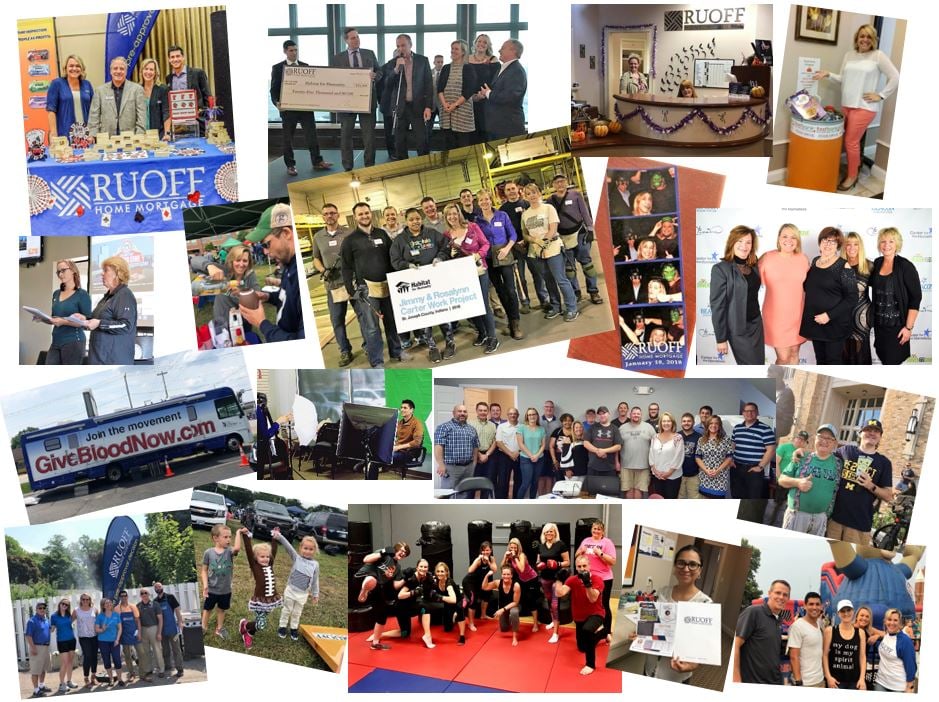 From modeling in a Women's Council of Realtors Style Show to hosting new homebuyer seminars, the driven team at Ruoff's South Bend branch is committed to helping their neighbors and community thrive. Here's just a brief list of the organizations the team and its individuals support:
UPCOMING EVENTS
Ruoff's South Bend branch is sponsoring and participating in a trivia night to raise funds for Beacon Children's Hospital.
They're also supporting people giving themselves "The Gift of Health" this year by sponsoring a day for Realtors, past clients, and the community to get a cardiac screening or mammogram in Saint Joseph Health System's Mobile Medical Unit.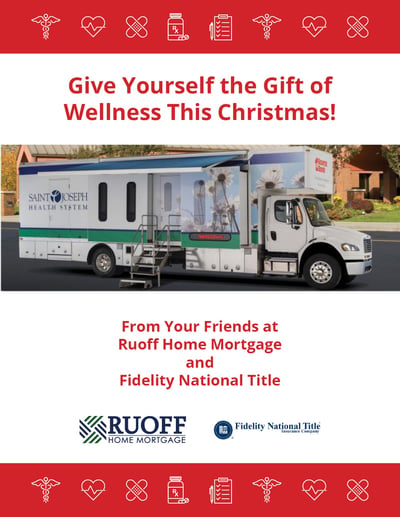 THE SOUTH BEND TEAM: FUN FACTS & TESTIMONIALS
1) As a team, they've helped nearly 400 families in their community reach the dream of homeownership in 2018 alone!
2) Don Reber is an avid fly fisherman.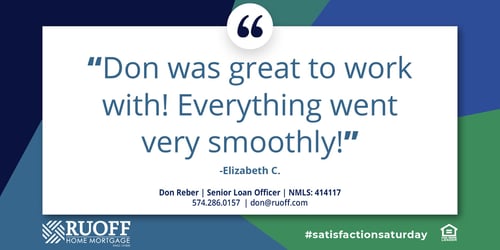 3) No one has seen new team member Cory Wilson eat.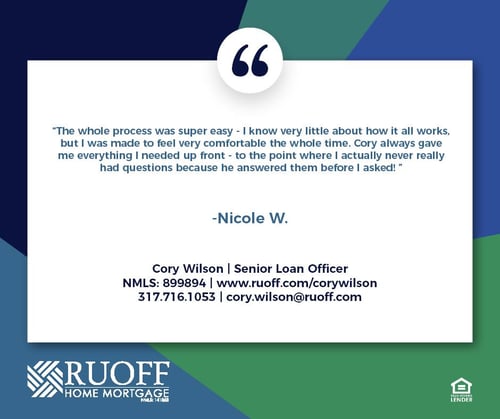 4) Jennifer Schmitt fosters abused dogs.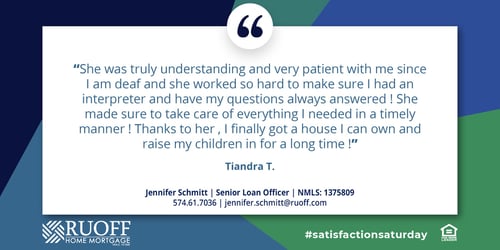 5) Lori Hiscock builds sets for the local high school's drama department.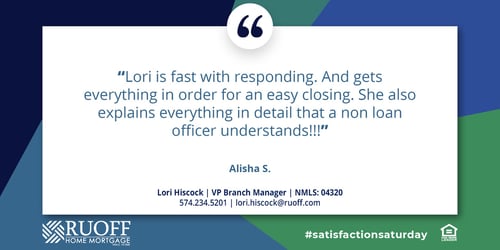 6) Jan Edwards' 4 year old daughter, Molly, is so cool that Jan is often just known as, "Molly's mom".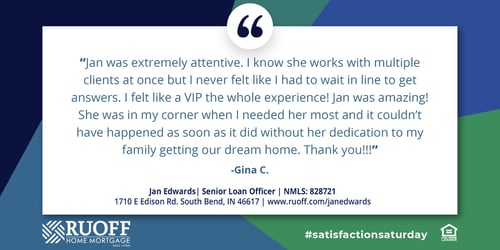 7) Amy Helmen LOVES the Cubs (and jigsaw puzzles).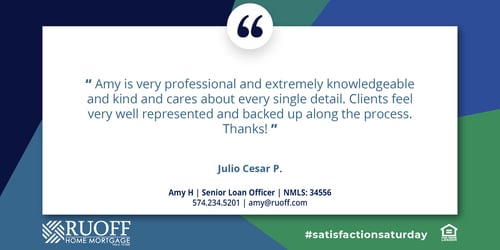 8) Chris Jaso has an amazing little girl, who through medical challenges, has also taught him he can overcome challenges by keeping a positive outlook.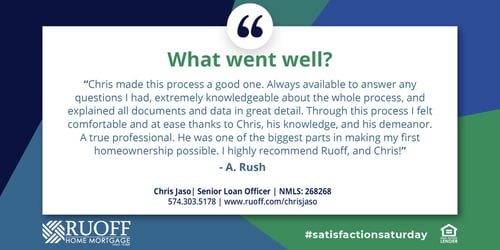 9) They love being a part of the unique local culture, as well as helping and encouraging each other and their real estate partners' success.
10) They have big hearts, big goals, and even bigger senses of adventure (and humor)! They also live by the TNT philosophy.
Connect with the South Bend Team today by visiting their website or following them on Facebook!