Back to main Blog

Ashley Wirgau
It's beginning to look a lot like…costly heating bills and chimney fires? Not this winter! Just follow this quick list of do's and don'ts to keep your home safe and your savings secure this holiday season.



Do Get Yourself Prepared
Winter has been known to sneak up on us, so don't get caught with your snow pants down. You know that first big storm is always a doozy; have your gear on hand before those flakes start falling. Check your garage or attic during the autumn months to ensure your ice scrapers and snow shovels didn't get lost in a snowbank last year. Then, head to your local hardware and pick up any missing items along with bags of salt for your walkways, batteries and flashlights for power outages, and plastic sheeting for leaky windows.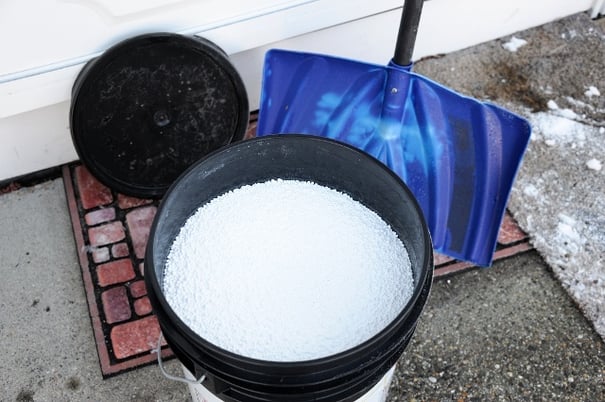 Don't Wait 'til It's Too Late
Snow blowers are famous for refusing to start when you need them most. Fire it up this fall and make sure it's ready for the long months ahead. Homeowners with generators will want to do the same, and be sure to fill the gas cans now to avoid running around in a blizzard later.
Does just thinking about snow removal make you tired? Give yourself a gift this December and schedule a regular service to come and plow your driveway or shovel your walk. Call in advance for the best pricing options because no one is cutting a deal once the snow is on the ground.
Do Call the Chimney Sweeps
They might not provide a full song and dance routine like Dick Van Dyke, but chimney sweeps are a real thing and fill a real need for folks who have a fireplace or woodstove. These trusty repairmen and women prevent potential fires and carbon monoxide poisoning by cleaning and inspecting these areas of your home.
Property owners fortunate enough to have the benefit of actually roasting chestnuts on an open fire also have the responsibility to ensure that open fire is a safe one. Call the professionals early on and have this taken care of well before your first fire of the season.
Don't Forego the Furnace Tune-Up
These quick maintenance checks are actually relatively affordable and can save you a frantic midnight call to the HVAC's emergency line when you realize the heat has gone out. These appointments can detect and remedy any potential safety issues with your furnace, providing peace of mind, as well.
Not sure it's worth the cost? Browse through Structure Tech's blog that examines this issue in greater detail. If you decide to move forward, check your local savings booklets in October or November as many service providers post coupons for tune-ups before the busy season hits.
Do a Little Research on Your Roof
That roof over your head is the main thing standing between your family and the sleet, snow and ice headed your way the next few months. Let's make sure it is ready for the job.
Snow accumulation and ice build-up tend to be the two biggest issues affecting rooftops in the winter. If you find yourself living in the middle of the snowbelt, you might look at investing in either a roof rake or a snow removal company specializing in roofs. Be aware that a roof can actually collapse under the weight of too much snow, so it is important to know what yours can withstand. DisasterSafety.org provides an easy guide to help you determine this amount.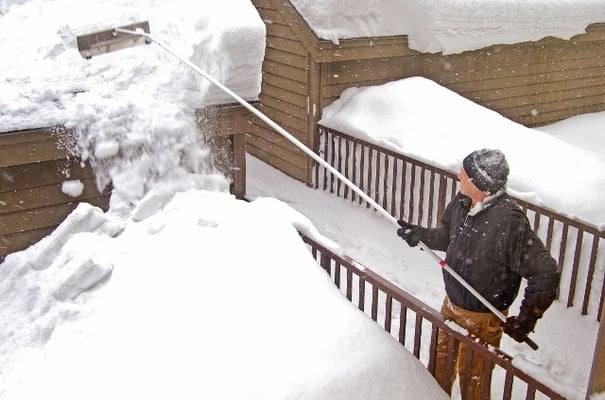 To combat the ice, there are a few additional things to consider. First, you will want to make sure that the areas underneath your roof are well-insulated, and that the roof is vented properly. These things make a big difference in the amount of ice that develops on your rooftop. If your roof is still prone to ice build-up, you can either purchase and install heating cables that keep the lower portions of your roof clear, or you can buy Ice Melt tablets to rid the ice when it gets too thick.
For those folks looking to make a significant monetary investment, the switch to a metal roof might be something to research. These roofs are much more resistant to winter conditions as they quickly shed rain and snow. Those living in areas with harsh winters might consider this option and want to check out the pros and cons of metal roofing at HomeTips.com.
There is no doubt about it. Winter is right around the corner, and for some of us living in the far north, it has already arrived! So while you are humming those catchy sleigh bell tunes and penning your holiday to-do lists, make sure to include the items above to keep your home safe and cost-efficient this season.