Back to main Blog

Tonya Dove
Ruoff Home Mortgage and its staff are much more than just a mortgage company—they truly care about homeowners, their neighbors, fellow local businesses, and especially building their communities. Here's just a little taste of the holiday cheer being spread by the Ruoff branches and headquarters.
Ruoff Headquarters
The Ruoff Home Mortgage corporate headquarters in Fort Wayne, Indiana, contributed towards Coats for Kids Volunteer Center. They are also working with the Salvation Army Angel Tree Program and have adopted two families.
Ruoff HQ loves to celebrate holidays! The HR team is once again heading up a secret Santa exchange this year, as well as having a "Deck Your Walls" contest, ugly sweater party and more—and they're encouraging Ruoff's 50+ branches and remote employees to participate in the holiday cheer, too!
Follow Ruoff's Facebook page for more holiday fun photos.

Rochester, MI Branch
Ruoff's Rochester branch feels honored and privileged to be able to serve many local military families in various fashions this year, but one family is very near and dear to their hearts: a young military couple and their four children they've adopted this Christmas.
The Rochester team is still in need of donations to help make this Christmas the best ever for this family. All donations are welcome at their office—clothes, toys, food, gift cards, etc. Check out their Facebook post to see the list of needs.

Indianapolis, IN Branch
For the 9th year in a row, the Indianapolis Keystone branch is sponsoring children through Child Advocates. This program provides each child's wish list and this year the Indy branch was able to help provide Christmas gifts for twenty children. After everyone finished shopping, they had a lunch party to wrap all of the gifts and then delivered them to Child Advocates.

Owensboro, KY Branch
Ruoff's Owensboro, Kentucky branch was a Toys for Tots drop location for their community this year, encouraging their neighbors to help bring Christmas cheer to local children. The team also volunteered at the Goodfellows Club of Owensboro's Soup Day Fundraiser—funds raised stay in the community for local kids who otherwise wouldn't have gifts on Christmas.
Terre Haute, IN Branch
The Terre Haute branch just hosted their 2nd Annual Pancake Breakfast this past Tuesday. They raised over $2,100 to benefit the Terre Haute Children's Home this year. All items and the location were donated by the Sycamore Club, Terre Haute Fresh Thyme, Baselers, IHOP, and the Terre Haute Area Association of Realtors. They had a great morning, with many people stopping to eat pancakes and donate!
Check out Terre Haute's Facebook page to learn more about this annual event.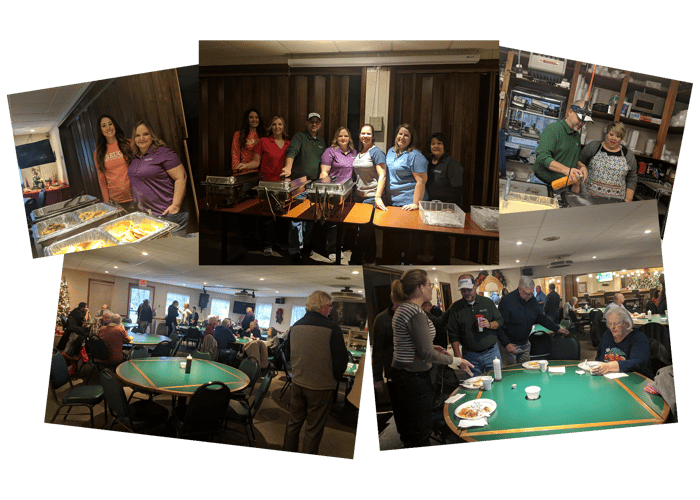 Crown Point, IN Branch
Ruoff's Crown Point team hosted a fundraiser for St. Jude House with McCormick Real Estate. St. Jude House is a 30-bed shelter in Crown Point (the largest in Northwest Indiana), providing comprehensive services to domestic violence victims and dependent children at no cost.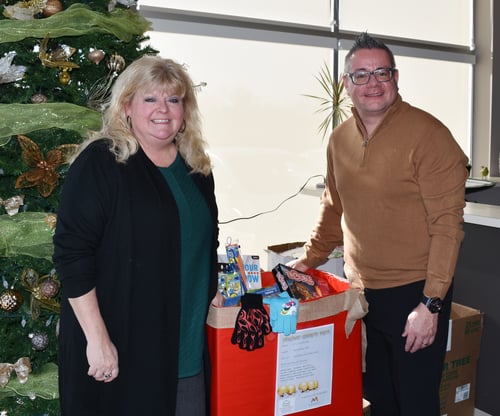 Elkhart, IN Branch
The Elkhart, Indiana branch volunteered their time to ring the bell and raise much needed funds for their local Salvation Army. They are also providing Christmas for a single mom and her 11-year-old daughter, through Elkhart's Salvation Army Adopt-A-Family program.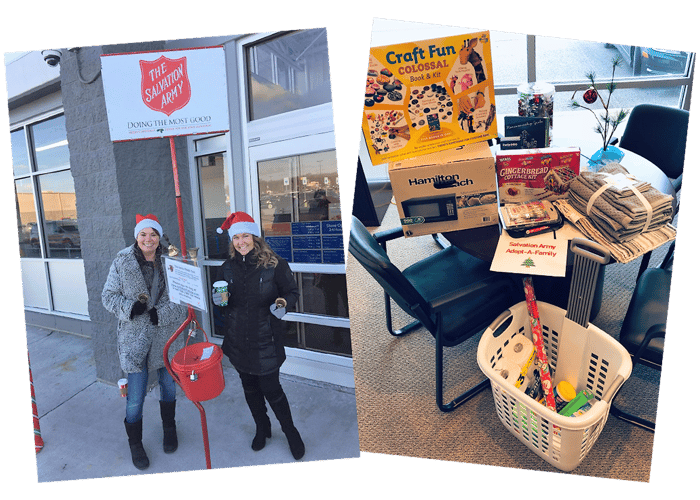 Bloomington, IN Branch
Ruoff's Bloomington branch is wrapping up their Holiday Food Drive this week and has collected three, large boxes filled with canned and non-perishable food items. All proceeds are going to the Hoosier Hills Food Bank in Bloomington.
They also celebrate their work family this week with a holiday party, including breakfast and a Secret Santa exchange.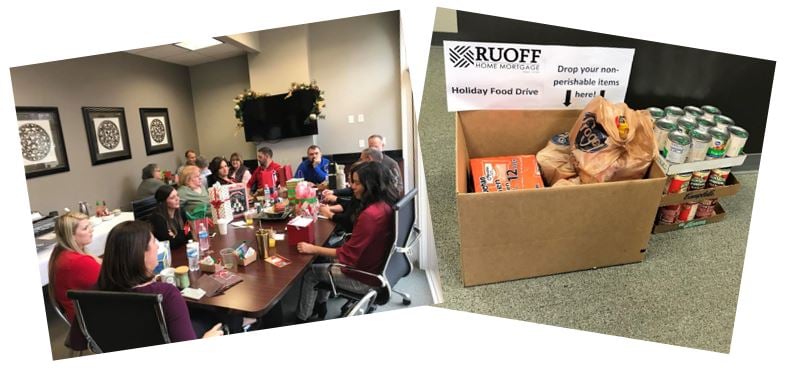 Worthington, OH Branch
Worthington, Ohio team members, Jack Hammons and Eileen Howard, purchased coats for a Salvation Army Coats For Kids Drive.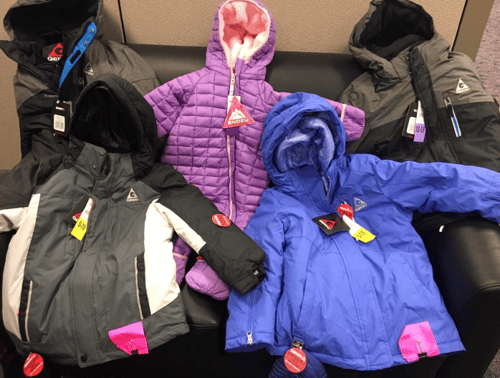 Northville, MI Branch
One of our newest branches in Northville, Michigan sponsored a military family of seven, and rallied their community to show support and express their gratitude for this family's service. Contact the Northville Ruoff office to contribute toward making this a great Christmas for the family!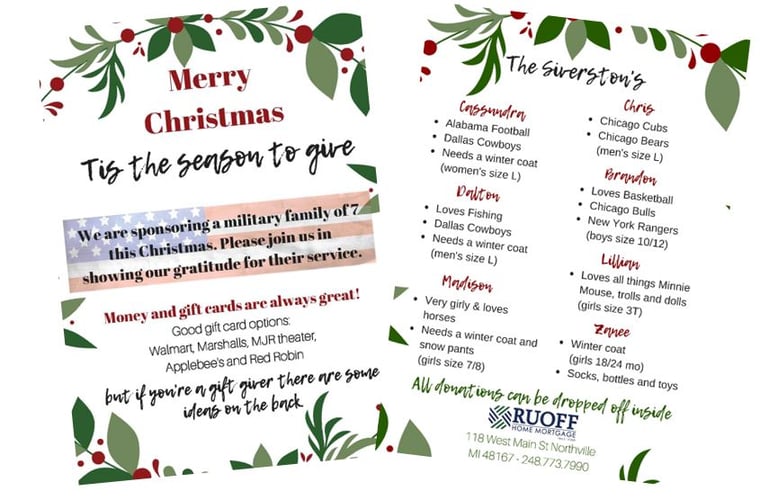 Christmas Spirit
The Clarkston, Michigan branch has adopted the family of a disabled veteran and are hosting a drive to provide Christmas to this deserving local family.
Lori Love, from Ruoff's Hilliard, Ohio branch, sponsored a local family in need and volunteered at the Holly Fest for the Chamber of Commerce.