When it comes to curb appeal, most people think of bright green yards, flowers in every color of the rainbow, and cute front porch furniture. While these are all great ideas to perk up your front yard, none of them create a complete picture. For that, you need to add some definition. Defining features like mulch, stone pavers, and retaining walls for your garden are all essential to giving your home that picture-perfect curb appeal.
Mulch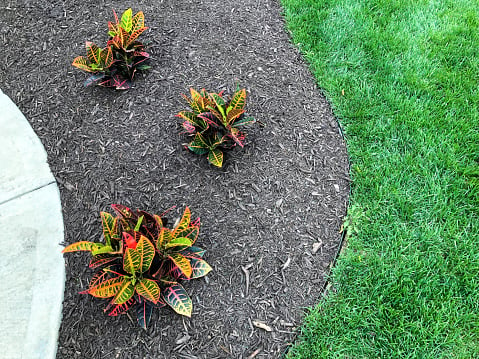 Probably the most common of the ideas on this list, mulch is used to create a striking contrast between areas in your yard. Typically used in garden beds to help slow the growth of weeds, mulch (especially in bold colors like dark brown or red) is ideal for crafting a multi-dimensional yard. Play around with it, too. Add sweeping curves to your flower garden or straight lines to enhance your hedges.
Water Feature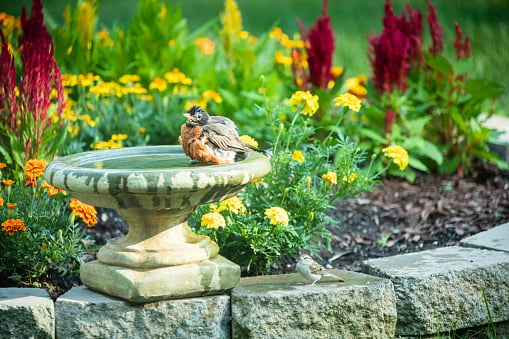 Nothing attracts birds to your yard like a water feature. Whether it's a bird bath or a fountain, you'll notice an increase in bird activity in your yard right away. A fountain, or even a small pond if you have the space for it, are great ways to add movement to an otherwise still front yard. Don't forget that water features often need cleaned and refilled regularly!
Pavers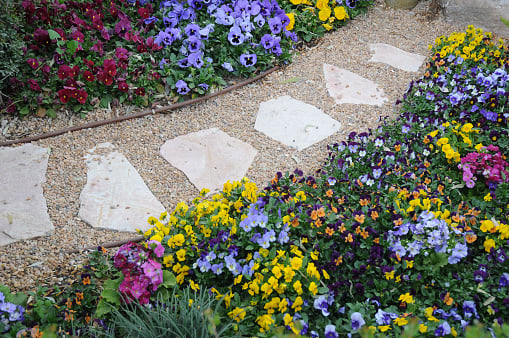 Pouring cement to create a pathway through your yard to the front door can be expensive. It's also pretty permanent. Pavers, on the other hand are so much more flexible. Be creative with your design! You can use round stone pavers, reclaimed wood, and even brick to direct foot traffic from your driveway to your door. Pavers can be moved anytime, too!
Edging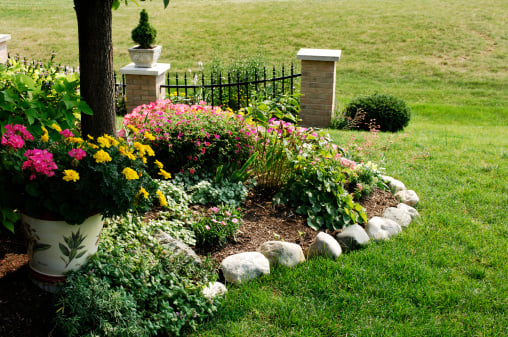 Where there's mulch, there's often edging. Edging your flower bed looks great, but it also helps with maintenance. Weather and yard upkeep can have mulch creeping out from your perfectly designed area and into your grass. With an edge made of railroad ties, stone pavers, gravel or brick, you can keep the mulch in its place and make mowing and trimming your yard so much easier.
Lighting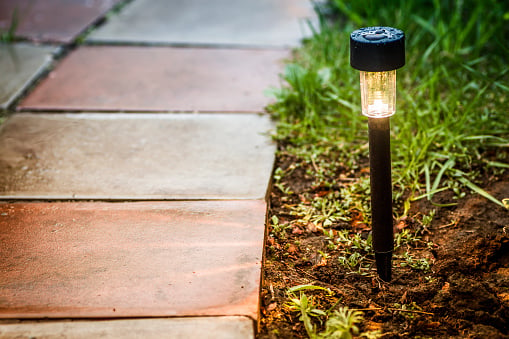 Light up the night with bright solar garden lights. These can be purchased in almost any design and color, and work great at bringing your yard to life at night. It's also helpful for dinner guests to see their way back down your pathway to their cars.
Retaining Wall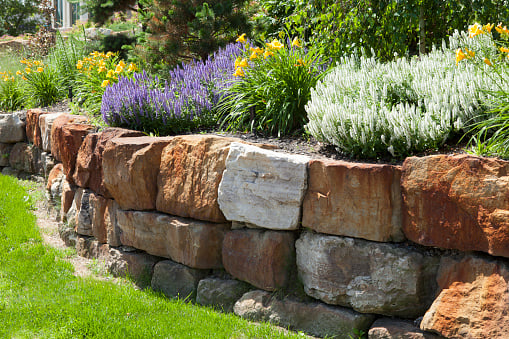 Raised gardens are becoming more and more popular as they require less upkeep than an in-ground garden. Plus, they add interest to your yard by creating multiple levels. Use retaining walls made up of cement blocks, brick, or even large river rocks. Retaining walls are the perfect idea for homeowners who want to hide an unattractive view of their basement or foundation wall under their front porch.
Porch Signs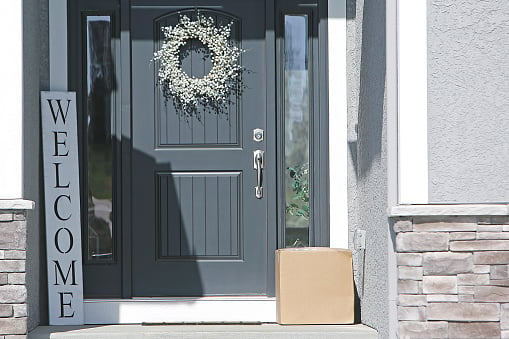 Lastly, don't forget to add your personal touch with porch and yard signs. We have a whole post on sprucing up your curb appeal with custom house number signs, some of which are displayed proudly in your yard. Porch signs are all the rage on Etsy and Pinterest. Welcome friends and family into your home with a large wooden sign propped up against your home or switch up your signs with the seasons.
For some inspiration, take a look at our blog post: 37+ Ideas to Inspire Your Curb Appeal Creativity. Happy designing!