Back to main Blog

Ashley Wirgau
The cool temps of autumn have arrived, and as we are busy looking for those cozy sweaters we packed away last spring, there are armies of pests busy looking for ways to infiltrate our pumpkin-scented homes. While we can't combat the arrival of winter winds, we can take steps to avoid the bands of bugs and vermin hoping to claim our dwelling for themselves when those winds start to blow.
Call the Professionals
A professional pest control application is one of the most effective ways of preventing creepy crawlies from entering your home. Done annually, semi-annually, or more frequently depending on your needs, this quick and easy process might steal a few bills from your wallet, but it won't require much of your time - and with the craziness of back-to-school schedules, there aren't many minutes to spare. Most applications range from $100-300 based on the specific creature(s) and the size of your property. Done on the front end as a preventative measure, you can save yourself in the long run as pest exterminations can be quite costly.
Seal It Up
While this tactic is relatively time-consuming, expending the energy to seal up your windows, doors and foundation is definitely effective. Without easy entry, pests hoping for a new home will have to go next door. As an added benefit, you will also increase your energy efficiency, thus lowering your heating and cooling bills, while also protecting your home against water damage resulting from leaky foundations. There are DIY options out there for the aspiring handyman, but plenty of companies specialize in this type of work, as well.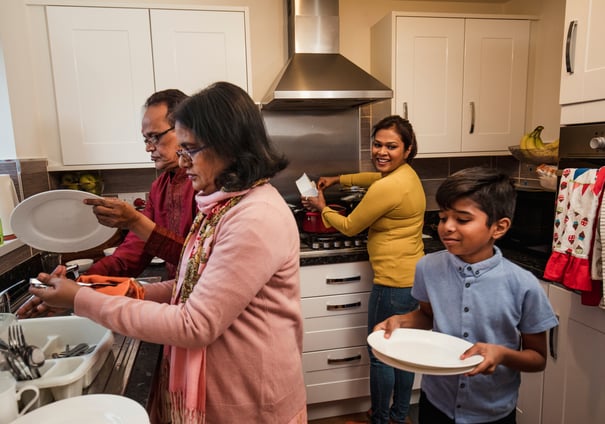 Keep a Clean House
It's easier said than done, but keeping your home clean is a great way to help prevent pests. Understanding that a lot of common household nuisances are attracted to food (think ants and mice), it is essential to keep your non-perishable items in airtight containers and promptly clean up spills and kitchen messes. Maintaining a tidier home can alert you to potential problems much sooner, too, as bugs have fewer places to hide, helping you avoid an all-out infestation by catching the issue early.
Roll Out the Welcome Mat…for Bats
One of the simplest ways to discourage bats from entering your home is to provide them with their own. This strategy brings a double win. First, you direct bats toward designated housing instead of the cracks and crevices in and around your home. Secondly, these flying friends eat upwards of 600-1200 mosquitoes and other insects per hour. Bat houses come in a range of sizes and styles, costing anywhere from $15 to $100, but plenty of DIY options exist, as well. Home Depot has kits on the cheap that you and your brood can put together in an afternoon.
Make Fleas Flee
Fleas are right up there with bed bugs and head lice when it comes to the amount of work it takes to rid your home of infestation. Because of this, prevention is your best bet. Pet owners of both indoor and outdoor animals should be vigilant with monthly anti-flea meds. Use of these products is encouraged throughout the winter months, as well, since unforeseen thaws and warmer temps are all it takes for eggs to hatch. A few bucks a month will save you a huge hassle and extermination bill down the road – not to mention hours of itching.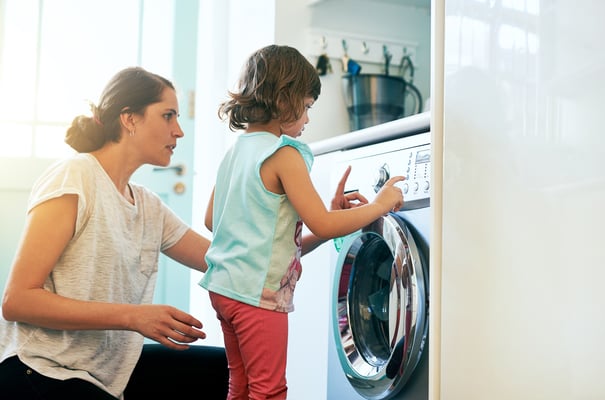 Leave the Soft & Squishy Things at Home
Speaking of bed bugs…you don't want them. Ever. Aside from the obvious yuck-factor, these blood sucking insects are extremely difficult to remove once they've settled into your home. An ounce of prevention is the preferred measure here, so avoid bringing blankets, stuffed animals, or pillows into hotel rooms, the most common place to pick up these pests. Also, be sure to utilize the hotel's luggage racks, and place suitcases and clothing off of floors and away from beds and upholstered furniture. Kiddos can't leave Teddy at home? Drop those items in your dryer on high for at least 60 minutes upon your return to kill any rogue travelers and their eggs.
When it comes to unwanted house guests, we might not be able to rid ourselves of loud-mouthed Uncle Bob or crazy Aunt Sue, but we can limit four and six-legged vermin from stopping by this fall. The changing leaves and chilly winds are urging everyone indoors right now, including household pests. By following the quick and simple steps above, you can make sure your happy home stays that way (after Bob and Sue leave anyway).