Winter in all its beauty has a way of turning our moods dark and gloomy after one too many blizzards. By February, we have convinced ourselves that summer is but a figment of our imaginations and will never return. The chill of the air has crept into our souls as we sit under a mountain of blankets wondering how we will ever survive another six weeks. Why doesn't that groundhog ever see its darn shadow? How long until this electric blanket ignites into flames? We start to go a little nutty.
This time of year can mess with our minds and our moods, so it's important we keep a bag of tricks handy for when those walls start closing in. Here are some sure-fire ways to shake off those winter blues until spring comes back around.
Plan an Indoor Campout
This can take many forms depending on the size and style of your home. Open floor plan with lofty ceilings? Move your furniture out of the way and pitch a tent in your living room. Stuck for space? Take a throwback approach and build a fort (yes, a fort). You were young once. You remember how. Get some blankets and clothes pins and turn your den into a little kid's dream.
It's not just about the sleeping arrangements, though. Carry your campout into dinner time, too, by preparing a hot dog buffet with all the fixings and set up a s'mores bar for dessert. Nuke your marshmallows in the microwave if you don't have a gas range to set them ablaze. After supper, turn that television off and play cards or sit around and tell long-lost family tales. Everybody loves to hear about how you walked 20 miles to school through 8 feet of snow.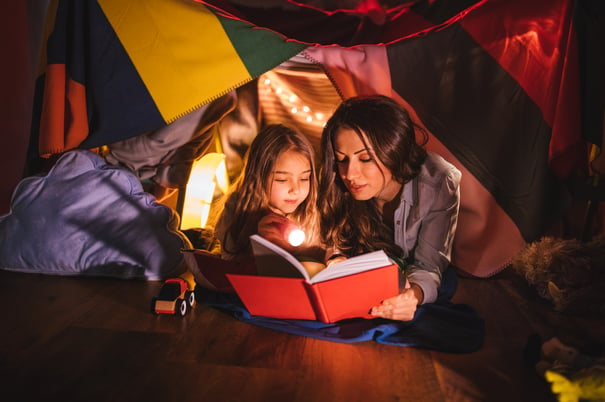 Game Night
It sounds cheesy because it is, but after your first round of Scrabble or Pictionary, you forget the cheese factor and start having fun. Make some popcorn, sport some cozy jammies, and gather around the kitchen table for an evening of wholesome entertainment. Stack up the favorite games of your youth and feel like a kid again as you enter the Candy Cane Forest and traverse Chutes and Ladders into the wee hours of the morning.
If adult humor is more your speed, scroll through this list of party games and snag a few for your next winter get-together. Just make sure the kiddos have long since been put to bed before you break out any of these more "mature" options!
Weekly Themed Dinners
Who doesn't love a good theme night? Bring a little spice to your life each week with a solid dive into another culture or traditions that are outside your norm. Throw together a Mexican fiesta with tamales or an assortment of tacos and a pinata for a little added pizzaz, an evening of Italian specialties with a Godfather marathon and cannoli cupcakes, or Cuban night featuring ropa vieja and any other number of mouth-watering dishes. Not only will it mix up your routine, but it might even teach you a few things!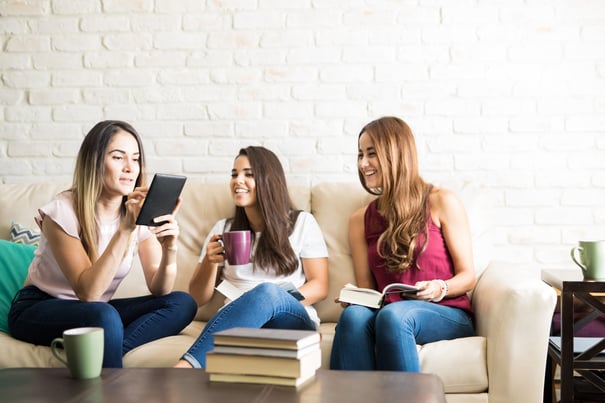 Start a Seasonal Book Club
Sometimes we just need something to look forward to, and a good book and great conversation is right on target. A book club doesn't have to be a long-term commitment either. Just schedule out one date a month until summer arrives then take a hiatus until the snow flies again. There are countless "must-read" lists out there to spark engaging discussion, so even those members not up-to-date on the latest authors and trending novels can easily select a winning read.
Grab a collection of friends and rotate hosts each month (the host chooses the book selection and provides a few start-up questions to get the chatter going). Everyone brings along a snack or beverage to share with the group, and there you have it, your own winter book club to float you through until the sun shines again.
The sparkling shine of snow quickly fades, and before we know it, we've become as cold as the frigid February wind. Don't let the drafty air dampen your spirits this year. Instead, sprinkle some sunlight throughout the remaining weeks of winter with fun and easy at-home activities to chase the blizzard blues away.