Sharing a romantic day or evening with your honey doesn't have to break the bank. It just requires some creative thinking. We've rounded up a few ideas to help you bond with that someone special on the cheap:
Stargaze: The only thing more romantic than staring into each other's eyes is looking at the night sky. Your backyard might work if there's not a lot of light pollution or. Download this app to help you identify the constellations. Bundle up and prepare to be amazed!
Plan adventures: Do you and your partner struggle with making decisions about what to do for date nights? Or feel uninspired? Plan a night in and create a date night jar. Put your heads together and come up with some outings you've never experienced together as a couple. No more indecision!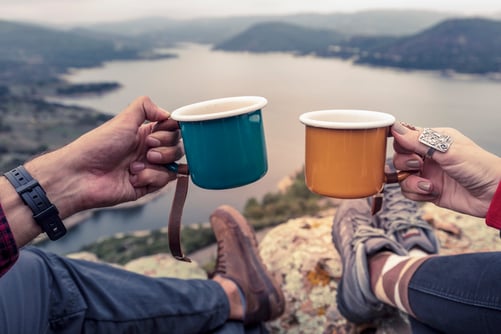 Get outside: Fresh air does a body good. Enjoy wide open spaces with the love of your life by your side. From parks to nature preserves, there's no shortage of ways to recreate outdoors.
Volunteer: Nothing is more attractive than giving back in good company! Search for causes and events in need of volunteers and make a difference together. Whether it's a park clean-up, a pet adoption event, or working at a soup kitchen, you'll feel fulfilled while bonding.
Create: Why shell out beaucoup bucks on dinner when you can come up with your own culinary creation alongside your SO? Take inventory of the ingredients you already have on-hand, then scour the web to find a tasty recipe that uses all of the goodies. Nothing tastes better than a home-cooked meal—and bonus points if your creation pairs well with that expensive bottle of wine you've been saving for a special occasion.
Hit the gym: Couples who sweat together stay together. Not only is exercise a mood booster, it can help you bond as a couple, especially if you make it part of your routine. No gym membership? No problem. You can find a host of free fitness videos online.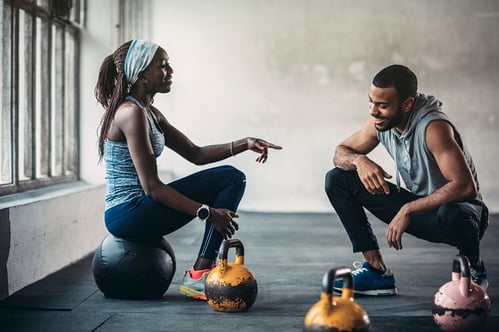 Explore: Challenge yourself to go off the beaten path. Head to a different neighborhood or small town and walk around and take it all in. Sometimes adventure lies where and when we least expect it! Don't forget to capture the fun with Instagram worthy shots.
Get cultured: Your city or town might have museums with free daily admission (or on certain days) Your local library system might offer free lectures. The same goes for concerts and festivals. Check with your local CVB for a schedule of events.
Have a movie marathon at home: Cozy up with your guy or gal and take in some new or favorite flicks. How many of these classics have you seen?
Engage in a photo sesh: Do you have that dress in your closet you've always wanted to wear? You don't need a special occasion to feel special! Get dolled up and have your partner take some glamour shots. Or put your phone on a timer and take some shots together. Need a backdrop? Visit the murals in your city and you have yourself some eye candy.