Back to main Blog

Lauren Caggiano
Lauren Caggiano is a Fort Wayne-based copywriter and editor with a nerdy passion for AP Style. In her free time, she enjoys volunteering, thrift shopping, fitness and travel. Learn more on her website: www.lovewriteon.com.
Cold winter days call for comfort foods. Short on time? No worries. Crock-Pot recipes fit into a busy lifestyle -- just set it and forget it. Here are some recipes to help you make hassle-free dinners, from appetizers to desserts!
Appetizers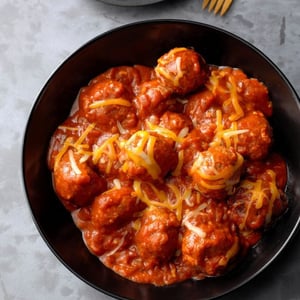 Appetizers are great because they make a great prelude to a full meal or stand on their own as shareable temptations. Here are a few recipes to get you excited about apps.
Dips can be savory and spicy and this easy refried bean one delivers! Serve with chips, crackers or bread and you have a satisfying combination.
Looking for something healthy that will also stick to your bones? This stuffed baby sweet pepper recipe is sure to delight your family.
This potluck enchilada meatball recipe turns an old favorite on its head. Serve with tortilla chip scoops to capture all the rich flavor.
Dinners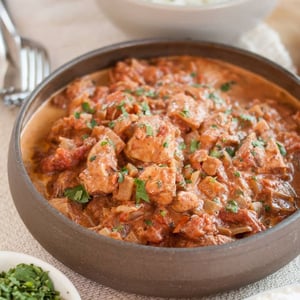 Everybody seems to be on the go these days and there's not a minute to spare. These recipes can make dinnertime a bit less hectic ---and of course delicious!
Forget the oven and use your slow cooker to whip up a lasagna that will rival that of your neighborhood Italian restaurant.
Any Indian fans out there? This chicken tikka masala recipe packs a mean punch when it comes to flavor. Serve with rice or naan and you have the perfect dinnertime meal!
Hello, hearty! This barbecue ribs recipe is the perfect game day go-to as an appetizer or a main dish.
There's no need to complicate dinner when you have a slow cooker at your disposal! This Zesty Italian Chicken recipe only has just a handful of ingredients and takes the guesswork out of dinnertime.
Chili is a favored winter dinner ---for good reason. It's filling and fairly use to make. This chili recipe plays on a classic American comfort food staple.
Soup: it's what's for dinner! This loaded baked potato soup recipe is fairly simple, low-cost and delicious. Serve with a salad or other healthy side and you have yourself a well-rounded dinner.
Why order take-out when you can whip up your own magic at home and save money? This healthy sesame chicken recipe is sure to delight even the pickiest eater.
Desserts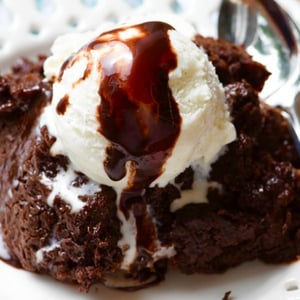 Mom said no dessert until you finish your dinner. We won't tell, though. These slow cooker dessert recipes are splurge-worthy and don't require a lot of skill.
Can't say no to chocolate? This hot fudge brownie recipe is so easy you may wonder why you never tried it before!
If it has fruit it's "healthy, right? We'll go with it. This slow cooker blueberry crisp dessert is as delightful as it's sweet.
This chocolate rice pudding recipe from Pillsbury is a new twist on an old favorite. Dress up this creamy chocolate rice pudding with a dollop of whipped cream, sliced toasted almonds and a long-stemmed maraschino cherry.
In the mood for something rich? You can whip up this vanilla cheesecake with ease. They'll wonder how you did it!
Bon appetit!