Back to main Blog

Courtney Christensen
Mother's Day is all about celebrating Mom and everything she does. So, let her sleep in, grab some little helpers, and make her a brunch she'll love. We've collected some of the best brunch and beverage (some boozier than others) recipes below.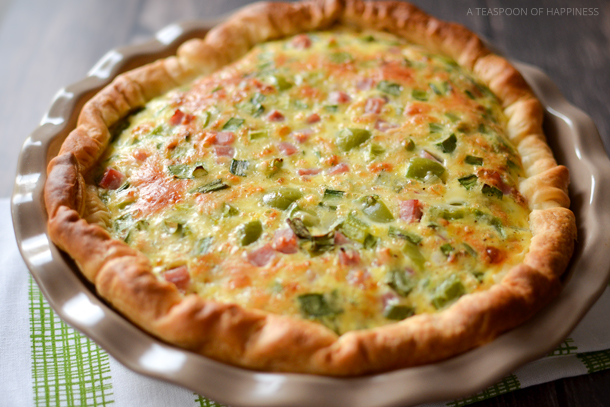 1. Quiches are easier to make than they look. They're sure to impress. This Denver Omelet Quiche by Simply Whisked is full of deliciousness with onions, peppers, ham, and cheese. Bonus points if you can get the crust into a heart shape! Pair this quiche with a Coconut Ginger Lime Mocktail - with no excess sweetness to cut into Mom's savory brunch.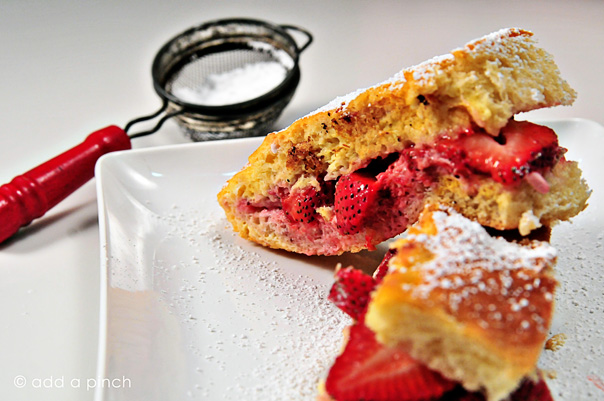 2. This super quick recipe packs an impressive punch. Strawberries and Cream Stuffed French Toast by Add a Pinch comes together easily with thick-cut bread, strawberry jam, and a nice big heap of whipped cream. Add a special touch by serving up a Nutella Hot Chocolate, too.
3. If you have a bit more time, you may want to put together this Spring Breakfast Pizza with Spiced Hollandaise from Better Homes & Gardens. It's just so pretty! Make Mom a Sparkling Apple Cider for a great patio brunch.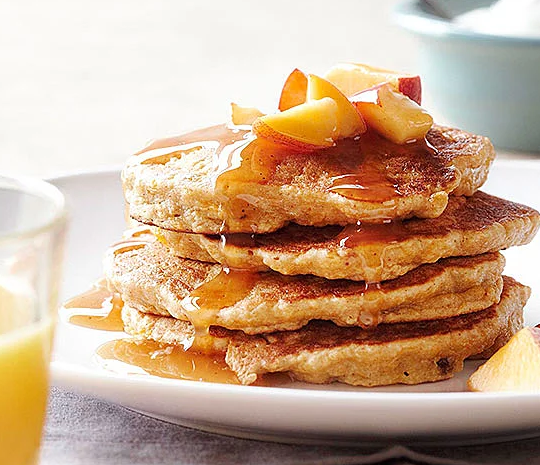 4. Yum, peaches. Pancakes are a traditional Mother's Day Brunch food, but you can mix it up with Peach Pancakes and Chai Syrup. Plus, since you've already got peaches on hand, you can mix up a gorgeous Peach Sangria.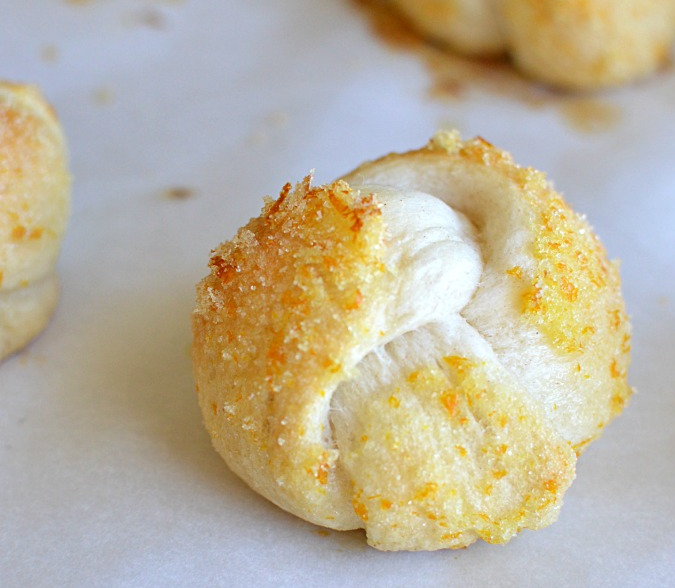 5. Five ingredients and a half an hour can make a masterpiece. Orange Knots by Little Dairy on the Prairie are great for Moms with small kids - they'll love to help with this one. Also kid friendly, this non-alcoholic Mimosa will carry on the orange theme.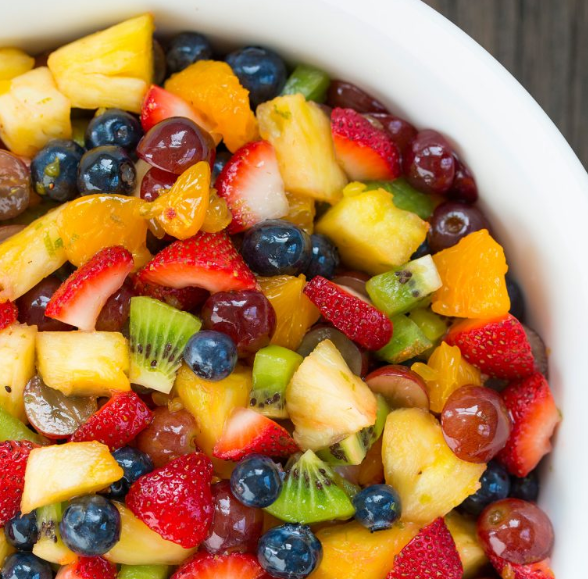 6. There's nothing better than a refreshing bowl of fruit in the late morning. This Honey Lime Rainbow Fruit Salad by Cooking Classy has just the right amount of sweetness. Serve it up with a glass of Mango Moscato Spritzer for a total fruity brunch.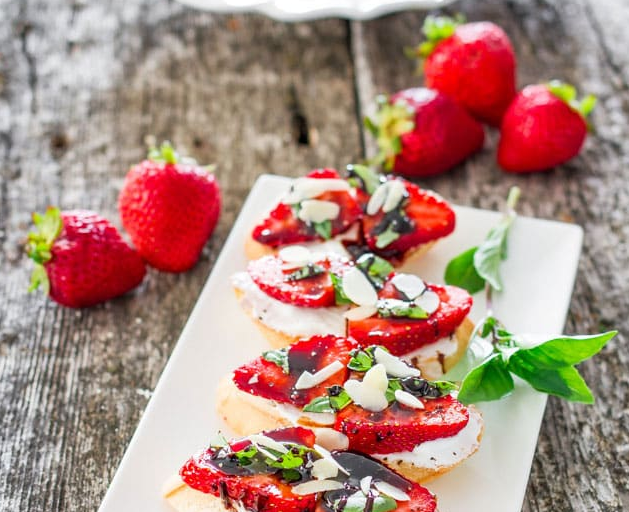 7. Does any fruit say "Mother's Day" more than strawberries? Switch out the chocolate covered strawberries with this recipe for Strawberry Basil Bruschetta by Jo Cooks (or both, both is good). Make it a matchy matchy brunch with a Strawberry Basil Caipirinha. Yum.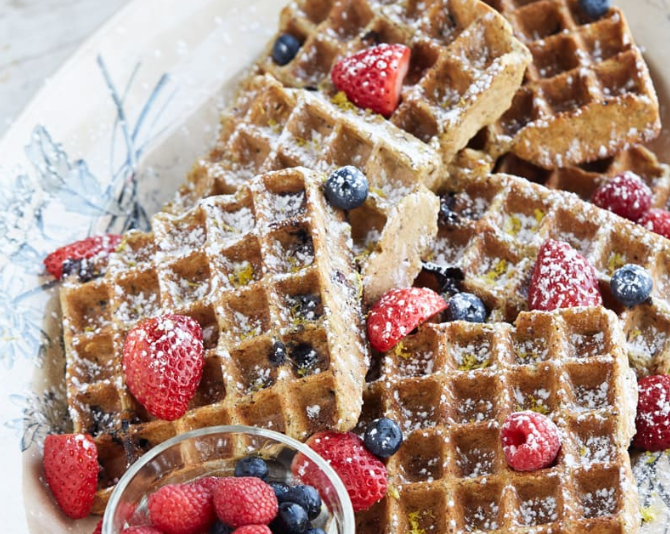 8. Lemon and blueberry are a classic combination. Serve up these Gluten-Free Lemon Blueberry Belgian Waffles by Kathy Hester for your classy Mama. Pair them with a tall glass of Cold Brew Peach Iced Tea.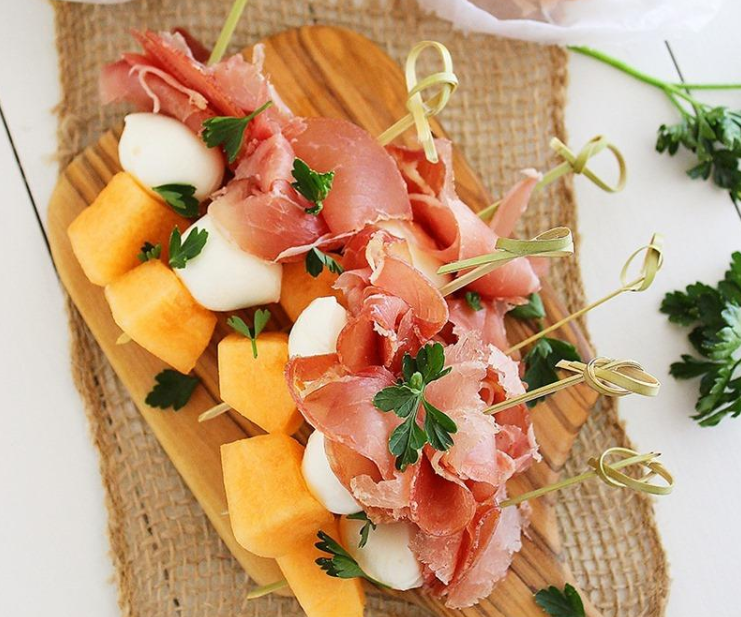 9. For a salty-sweet brunch, go for Melon, Prosciutto and Mozzarella Skewers by The Comfort of Cooking. Since there's no actual cooking involved, you can put this together super quickly. Whip up a batch of Raspberry Peach Lemonade for Mom, too!
Any of these recipes will show Mom how much you appreciate her. No matter what you make or do for Mom on Mother's Day, the important thing is that she feels the love. So, gather round, cuddle up, and share one of these delicious brunches!