Every family has age-old recipes for Christmas cookies and other treats for the holidays. Your aunt's snickerdoodles are a hit every year, and no Christmas dinner is complete without Grandma's pecan pie for dessert. But, it's nice to switch things up once in a while. Make your own Christmas tradition by bringing this year's favorite cookie with one of these delicious recipes.
Soft Sugar Cookies
This recipe makes fluffy sugar cookies similar to the kind you find covered in a thick layer of icing in your grocery store's bakery. It's a simple recipe with only a few ingredients that you likely already have on hand.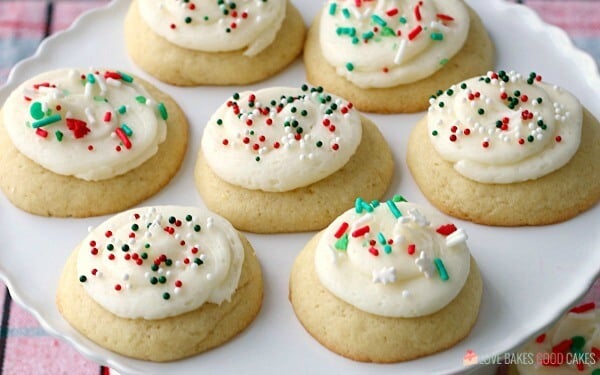 "In my opinion, Christmas just isn't the same without a few dozen homemade cookies. I usually employ my children to help, which they thoroughly enjoy!" - Love Bakes Good Cakes
Chocolate Crinkles
These fancy looking cookies are sure to be the start of the show at the dessert table. Fortunately, they aren't at all as complicated as they look. The trick is to roll the chocolately dough in powdered sugar before baking.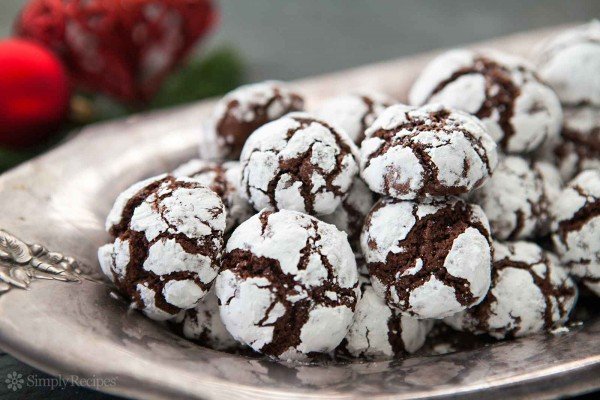 "One of the best parts about any holiday—be it Christmas, Thanksgiving, a birthday, Diwali, Columbus Day, whatever—is that you get an excuse to eat some of your favorite foods. For me, that means chocolate." - Garrett McCord
Holiday Swirl Shortbread Cookies
Is there anything better than shortbread cookies? Maybe some Christmas themed ones. These marbled cookies look as fun as they are delicious. The best part? You get to roll them into a cookie dough log to slice later.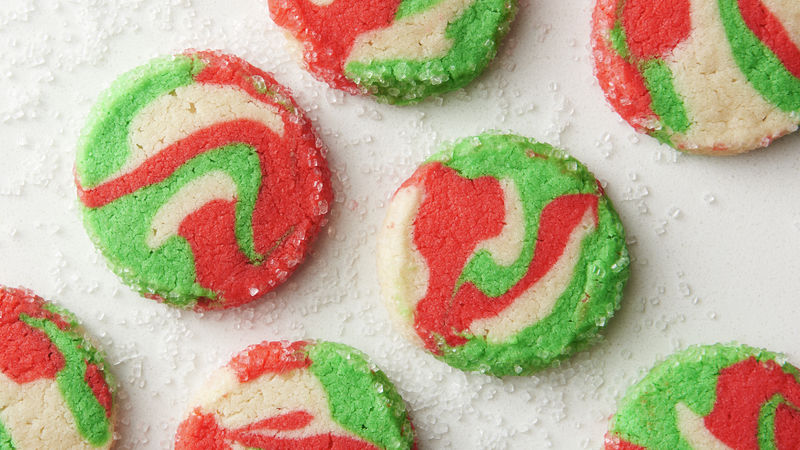 "Get ahead of the holidays with this make-ahead recipe that's easy enough for a novice baker! A little bit of gentle kneading is all it takes to add the holly-jolly swirled effect!" - Betty Crocker Kitchens
Classic Gingerbread Cookies
There is nothing as iconic as a gingerbread cookie. As kids, we even decorated our Christmas tree with them. Even the delicious gingery smell is memorable. This recipe is a traditional one with molasses and warm spices.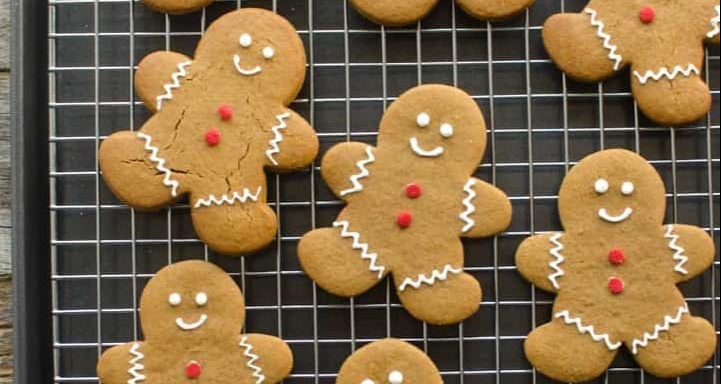 "Think you don't like gingerbread cookies? These will change your mind; they are so very good. Plus, they hold their shape great and are so fun for the kids to make and help decorate." - Bless This Mess
Christmas Sugar Cookie Cut-Outs
Rolling dough, choosing cookie cutters, and meticulously placing sprinkles to create the perfect snowman cookie is a holiday tradition most kids cherish. This recipe doesn't require any chill time meaning the little ones in your family can go straight from mixing to rolling to cutting without any waiting.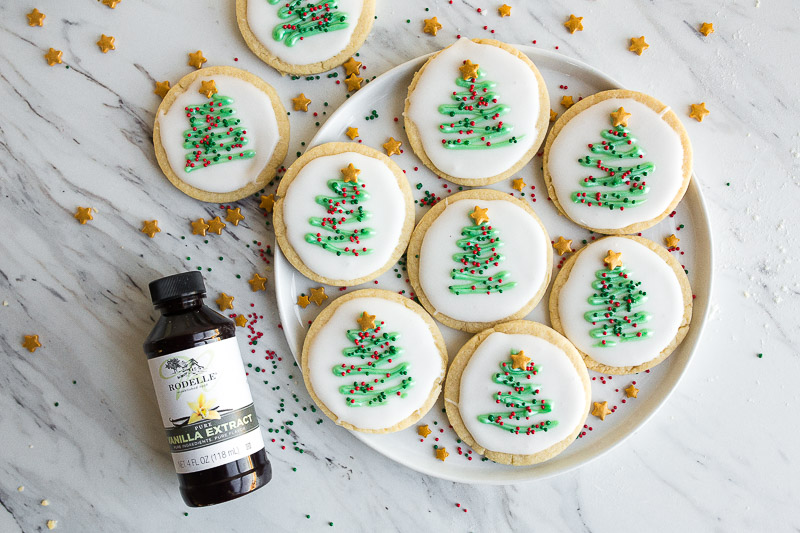 "The cookies are rich with the classic sugar cookie flavor, thanks to vanilla extract. It perfumes the dough with a festive scent, and tastes delicious, too." - Dessert for Two