Summer is officially here, even if in this COVID-19 world, it might not feel like it. After being cooped up in the house for the last several months, some fresh air is especially in order. Goodbye, boredom! You might be inclined to order a backyard set, but not so fast! Orders for swing sets, pools and trampolines and the like have skyrocketed, as parents look for safe ways to entertain their kids, with social distancing recommendations still in effect. That means inventory is limited and it may be hard to get your hands on the item(s) you have in mind.
What's a well-meaning parent to do? Forget Amazon — it's time to roll up your sleeves and get to work. These DIY outdoor projects will kick off summer fun in no time! (Extra credit if you involve your kids in the projects).
A sandbox can keep younger kids occupied for hours, and they're relatively easy to build. Check out this tutorial from HGTV and get down to business!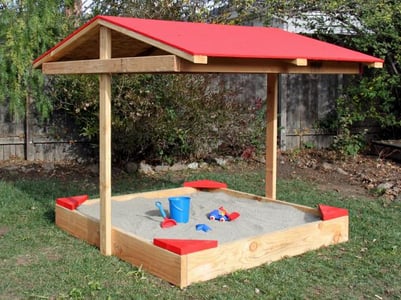 Remember all those hours you spent at the playground as a kit on the swing set? Introduce those same happy memories to your kids. With easy to find supplies and a bit of manual labor, you'll have your own swing set in no time.
What is childhood without playing "house"? A playhouse is the perfect venue for childhood curiosity and make believe. These playhouse plans look like something out of a magazine. Once one strikes your fancy? Or think outside of the box and imagine your own theme.
Another playground staple, a teeter totter can keep kids occupied at least during your important conference call. Who knew an old tire could have a second life?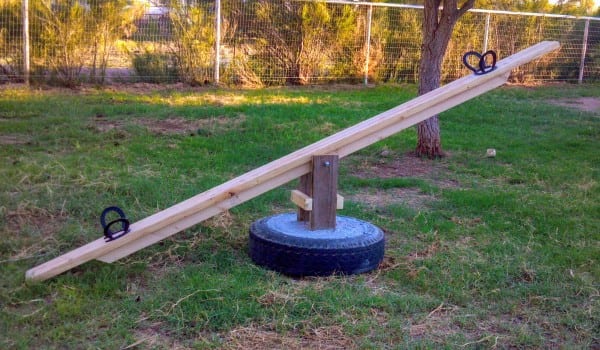 Do you have a budding ninja on your hands? An outdoor obstacle course is the perfect outlet for him or her to practice balance, agility and coordination, among other things. You'll only wish you had built it sooner!
A treehouse is the epitome of childhood play. What kid wouldn't want a (not-so-secret) hideaway? Once you find a tree and have supplies on hand, you're ready to create your own design. A little imagination and vision will take your far with this project.
Just like an obstacle course, a rock-climbing wall can teach kids how to develop gross motor skills. And constructing one doesn't have to cost a small fortune. According to this blogger, you can make one for under $100. Not bad when you consider it will offer hours of fun!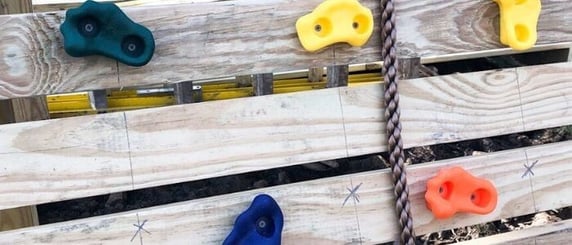 This project can mean endless amusement for the kiddos and it doesn't really require a lot of skill on the part of parents. Gather a handful of tools and supplies and you're in business!
Whatever project(s) you decide to tackle, you're sure to be your child's hero. Plus, you'll help them make memories to last for years to come. You can't put on a price on that, can you?