Back to main Blog

Lauren Caggiano
Lauren Caggiano is a Fort Wayne-based copywriter and editor with a nerdy passion for AP Style. In her free time, she enjoys volunteering, thrift shopping, fitness and travel. Learn more on her website: www.lovewriteon.com.
Spring is associated with new beginnings and fresh starts. And after the long winter, it seems fitting to yearn for brighter days ahead. If you're looking to pursue a new hobby, crafting offers a creative outlet. (Plus, March is National Craft Month!) That said, here are a few springtime craft ideas to add to your list of possibilities:
Nothing says spring like wildlife, right? Transform an ordinary cardboard box into a bird feeder and watch a backyard scene come alive! Plus, this project is kid-friendly so little hands can help lighten the load.
First impressions matter. What does your front door look like? If it needs some pizazz, this craft project is the perfect way to welcome the season and impress the neighbors at the same time.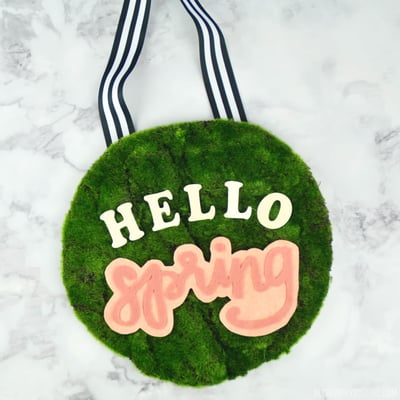 On the same note, this door hanger is the essence of spring. All you need is a moss round, wooden letters, felt, scissors, ribbon, and hot glue to create your own version.
Fresh flowers are an easy way to breathe life into any space. In need of inspiration? Here are 30 ways to create arrangements that wow.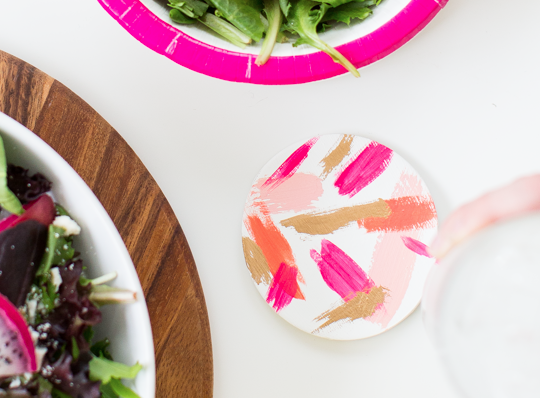 You won't believe what you can do with dry clay and Mod Podge, among other things. These Instagram-worthy coasters will bring an interesting element to any meal.
These cushion covers complement the coaster project. The color scheme is light and airy, the perfect combination for the arrival of the equinox.
If you're crafty and have a green thumb, this project is for you. These little planters would be picture-perfect lined up on a windowsill or even as party favors for a shower or wedding.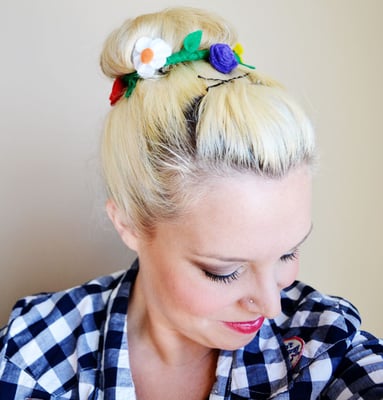 This one is for all the stylish ladies out there who are also practical. Why buy the store-bought version when you can make your own for a fraction of the cost? This blogger shows you how to get the look for less.
This rustic bath caddy would make a great addition in your home or as a gift for a friend or family member. Drill baby, drill!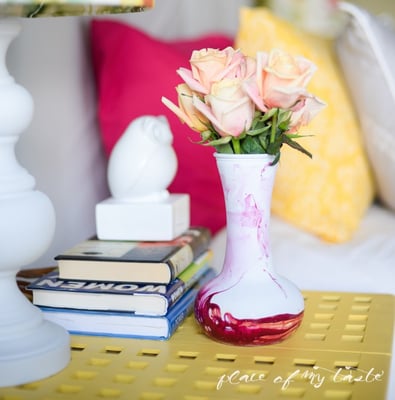 Take a bargain vase to the next level with this easy craft. Hint: Nail polish is what makes the look so striking. Who knew?
Soon it'll be warm enough for backyard gatherings, BBQs and play dates. Make the most of your outdoor space by creating your own secret garden. This blogger shows you how to curate a patio garden that will command the right kind of attention.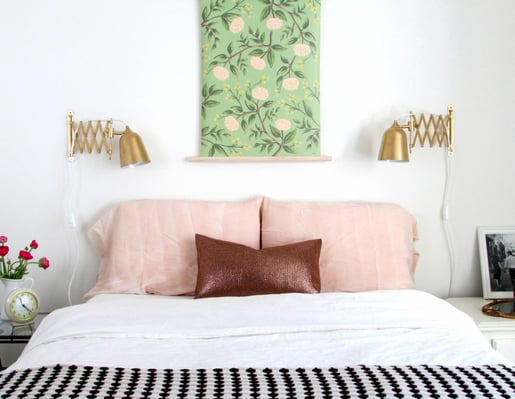 Bring the outdoors inside with this easy but striking Bo-ho addition to your home. Your friends won't believe you didn't buy it on Etsy.
Got a stack of old magazines collecting dust? Put your procrastination to use! This blogger shows you how to add some charm to old dinner plates.
These are just a few ideas. The options are endless, whether you have a few minutes or a few hours.