Back to main Blog

Courtney Christensen
This month, we honor veterans nationwide. At Ruoff Mortgage, we want to celebrate the hundreds of veteran homeowners and their families that we have helped achieve their goals. We offer both purchase and refinance loan options for our veteran customers, and we couldn't be happier to see them succeed.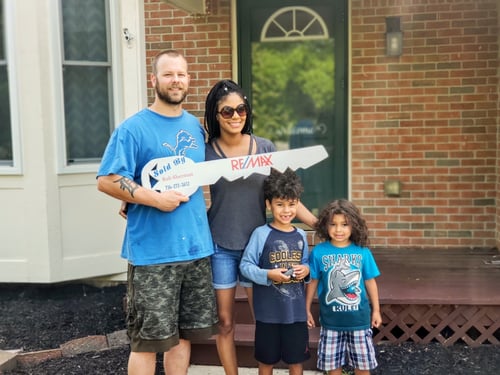 "I'm a veteran and Ian worked with the highest level of duty, respect, loyalty, selflessness, honor, and integrity I've ever seen! When I tell you, he went above, and beyond what was expected of him, it still doesn't give any justice to the dreams he made come true for us! Working with Ian was honestly a miracle! I just can't imagine there's anybody better in the business!" - Reece K for Ian McLaughlin

"The one thing that I noticed right away was how excellent the communication was. Dan and his team remained in constant communication throughout the entire process and also took the time to explain things and answer questions that I was unsure about. Dan was a constant professional and did an excellent job throughout this entire process. As a veteran, his hard work and dedication really meant a lot to me." - William H for Dan Farrell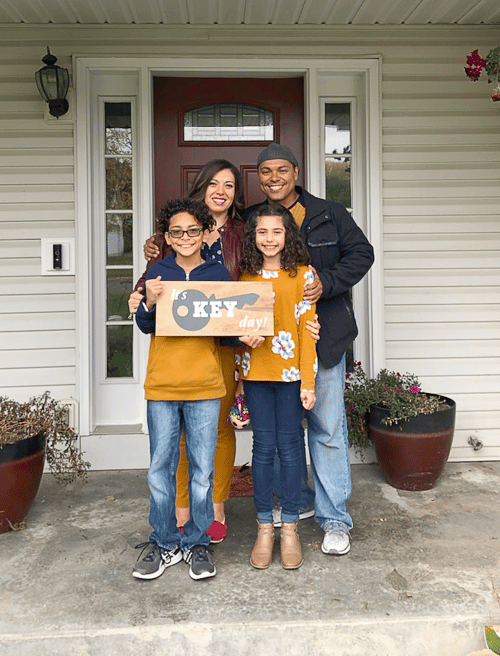 "James & Sarah use the VA program to purchase their first home. They both serve the community they live in by being a Firefighter for the City of Elkhart (James) and an RN who also home schools their 2 children (Sarah). James has been enlisted as an Air Force Reservist for the past 9 years." - Samantha Conrad about James & Sarah E
---
Because the US Department of Veteran Affairs backs VA loans, they often have lower closing costs and simpler eligibility requirements. Plus, with the guarantee from the DPA, you can qualify for mortgage assistance if you find yourself temporarily unable to make the monthly payments.
---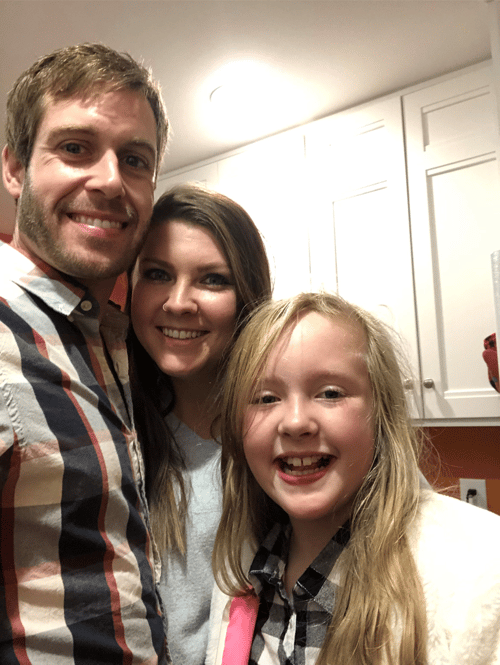 "Mark answered every question, as we are first-time homebuyers, so it was a lot! He's patient beyond belief and truly made us feel like we were his top priority. We were getting a VA loan, which has quite a few hoops to go through…however, he made it painless and, more importantly, explained it very well, so we knew exactly what was happening and what the numbers were. Mark never made us feel like we were bothering him after 8 offers, multiple failed inspections, and numerous realtors involved. He is one of a kind guy, and I am lucky we found him to represent our family!" - Megan G for Mark Reyher

"Scott K. is an incredible mortgage loan officer. We feel so lucky to have been connected with Scott. He helped us secure our "forever" home, and a year later, secured a better interest rate for a VA refinance! Scott kept us on task the entire process and followed through with everything that needed to be done." - April S for Scott Kieffner
---
Homebuyers are happy to realize that, in most cases, the VA loan is 100% financeable. This means you do not have to have a down payment upfront. Additionally, closing costs tend to be low. You can move into your home right away without having to pay a huge chunk of money.
---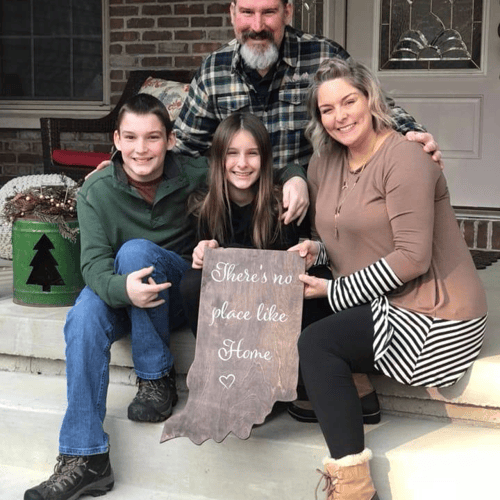 "Working with John was really great because he is very knowledgeable about the VA loan process. Also, he works with the FWPD, and it's wonderful to work with someone who supports my previous career and my husband's career." - Deidre K for John Runge
"Ryan made the process seamless and I never once was worried about the process as he was always a phone call or email away to be of assistance. I was impressed by his level of commitment to taking care of our loan. At first, I was hesitant regarding the VA loan because I have heard it is more difficult, but Ryan made it seem easy. I would refer Ryan to anyone looking for a mortgage loan hands down!" - Jenna C for Ryan Frantz
---
Traditional mortgages require private mortgage insurance (this is an extra payment per month until you pay off a certain percentage of your principal, usually 20%). However, VA loans do not carry this stipulation even if you aren't able to provide a sizable down payment.
---

"Ryan and the team were amazing. I was deployed with the military throughout the process; Ryan went the extra mile every day to ensure my wife and I were taken care of and ensured our unique needs were always addressed. The technology provided made everything go smoothly, and the in-depth customer service was phenomenal. Without hesitation, I will recommend Ryan and the Ruoff team to my friends and family when they have home mortgage needs. Thank you!" - Jeff V for Ryan Frantz
"I spent many years in the military, moving often and have dealt with quite a few loan officers and mortgage companies. Joel Scheer and Ruoff Mortgage were by far the best. From start to finish, this was a pleasant experience. Thank you for everything." - James B for Joel Scheer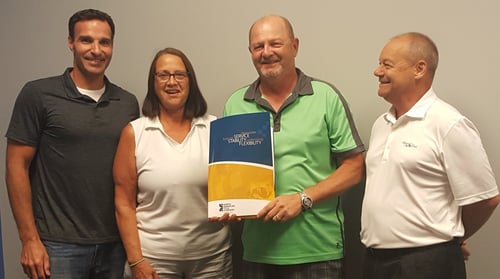 Joe and Pam decided it was time to build their forever home. When it came time to choose a loan officer, Joe remembered John Runge. Joe and John served together in Iraq in 2003. He knew John was still doing mortgages and allowed him to put together his 1-time close construction mortgage. All came together within the timeline, and now it's time to watch a house grow into a home." - John Runge about Joe and Pam P
---
Down the line, if you want to refinance the home you bought with a VA loan, you can do so using what's called the Interest Rate Reduction Refinance Loan (IRRRL). This loan can lower your monthly payment, reduce your interest rate, or move from an adjustable-rate to a fixed-rate mortgage. It's considered "streamline" because you can use all the paperwork from your original VA loan (your credit report, appraisal, etc.).
---
"Adam Vogel and Michelle McNamar were amazing. We had some complications getting my husband's pay verified from the military, and they worked with me to find a solution. We were able to get everything done in time, and we couldn't have done it without their help." - Cassie J for Adam Vogel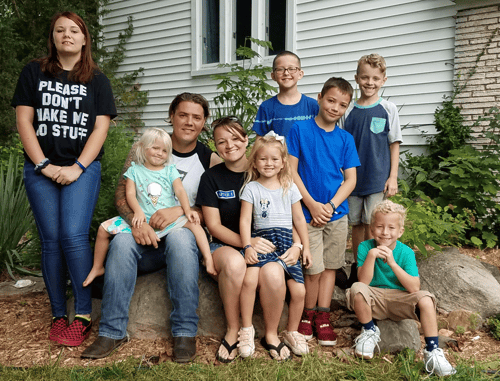 "Brandon is a disabled vet who now councils other vets who are dealing with PTSD and re-acclimating back to civilian life. Married into an extended family, as you can see. We had to do his closing in his hospital room as he was recovering from a motorcycle accident just days before closing. Just the nicest guy and was truly grateful to get the house as he made a point to get up out of his hospital bed to give me and his agent a hug!"- Dave Chmiel about Brandon
---
Because an IRRRL doesn't need an appraisal or credit check, you won't be charged for these services like you were in your initial mortgage process. You may be eligible to pay no money out of pocket at all. You will only need to look forward to cheaper monthly payments instead.
---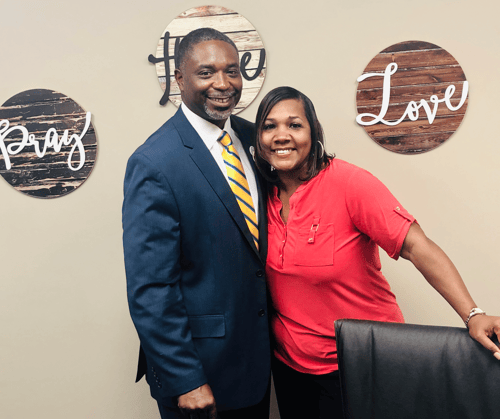 "Everything was precisely communicated to me at all times with no hidden surprises. This was the second time purchasing this home because we lost it previously due to financial reasons. What a blessing to be redeemed." - Clint J for Kim Hockaday
---
We love the chance to help veterans all over the country to buy their first, second, or forever homes. If you're a veteran and are looking to purchase or refinance a home, give us a call. We will continue to make the dream of homeownership a reality and welcome thousands of happy veteran homebuyers into the Ruoff family.