"We work hard, but we have fun while doing it."
The team at the West Chester Branch embraces this philosophy in everything they do. Although the branch opened on May 10, 2018, this easy-going group has closed thousands of loans between their combined experience of over 110 years.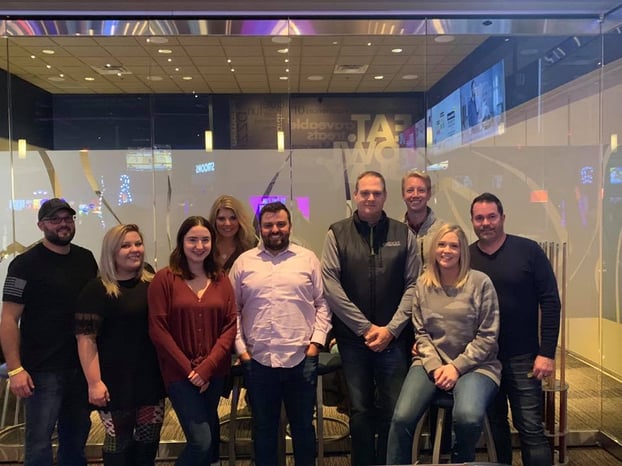 The office is full of humor, but they are passionate about helping each other, their clients, and their community. They are always lending a helping hand.
Community Involvement
Every year around the holidays, they host a food drive (for Thanksgiving) and a toy drive (for Christmas) to give back to their community.
For the past four years, Kourtney volunteered at the Big Brothers Big Sisters Fundraiser Golf Event at the Kenwood Country Club acting as a caddy and serving lunch and dinner to the golfers.
They were very excited when Ruoff became a sponsor of our hometown Cincinnati Reds. They love going to games together.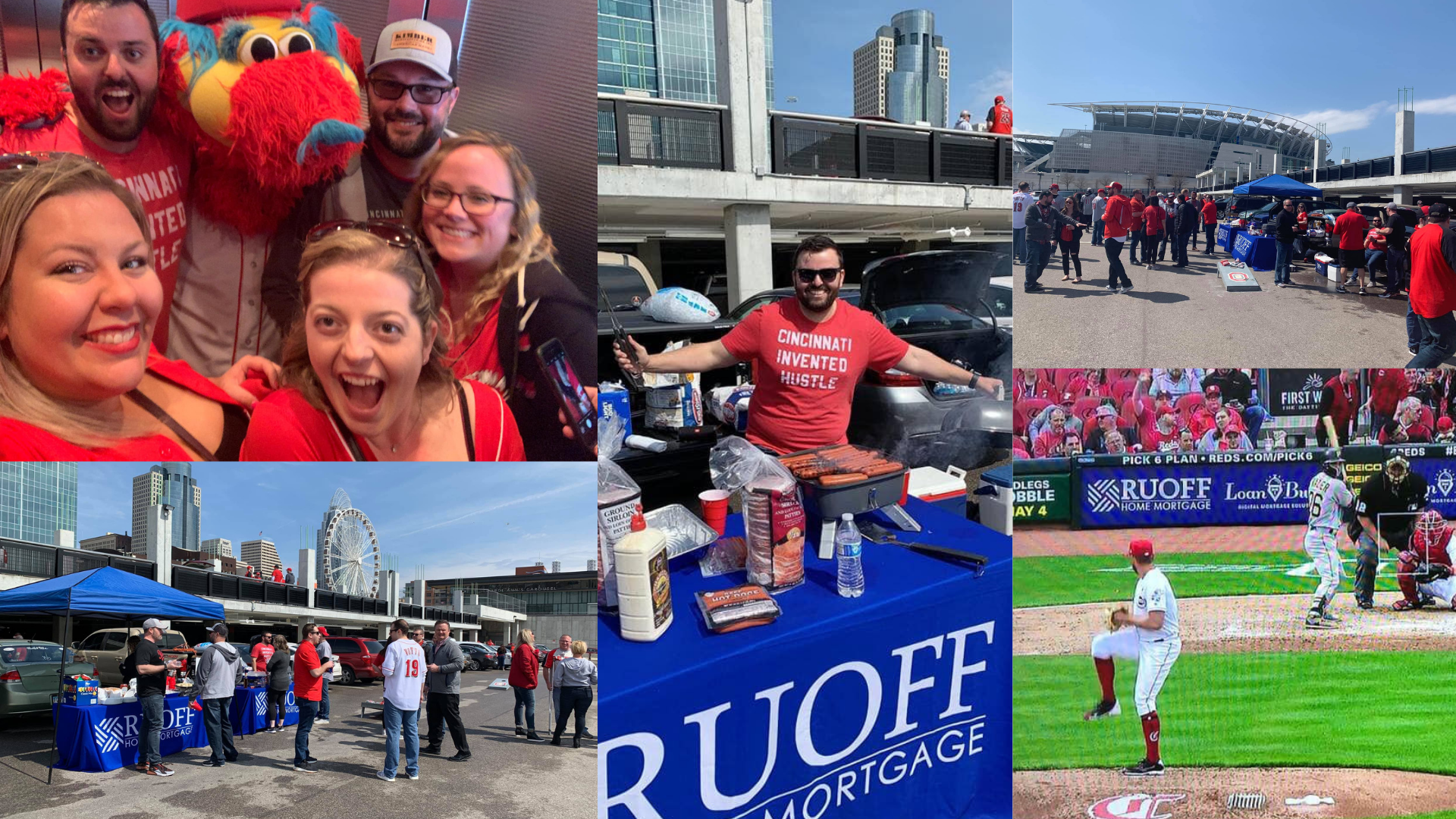 Sheri volunteers at Tender Mercies, an organization that helps homeless adults with mental illnesses by proving safe and supportive housing units around downtown Cincinnati.
AJ is working with a Keller Williams Realtor, who is sponsoring "RED Day" at a local elementary school during their field day. This school is one of the most poverty stricken schools in the area with 96% of their students being on meal vouchers.
They are working with their local organization, Reach Out Lakota, to give a helping hand to those living in West Chester/Liberty Township. They are collecting non-perishable food items, essential toiletries, socks, and more.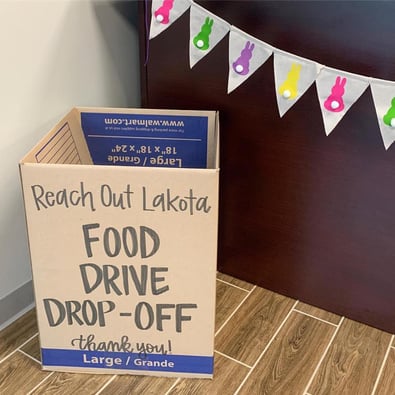 Jamie has volunteered for the Flying Pig Marathon for the past five years. This event is a race for mentally or physically handicapped children.
Justin helps put together fundraising events for First Tee of Greater Cincinnati where kids are taught "life enhancing skills and core values" through the game of golf. He is also an active fundraiser for the ALS and Alzheimer's Associations.
What Their Clients Have to Say
"Sheri closed my loan in less than a month, she took all the stress out of the process and made it so easy. Successful first time home buyer due to Sheri's endless work and guidance along the way, thank you Sheri!!" Lydia S.
"I can never stress enough how much we appreciate AJ for helping our family. If you want a dedicated person to get you where you need to be for your loan DO NOT PASS THIS MAN UP. You will not get dedication anywhere else like AJ offers." Ivana M.
"The relationship that was built at such a stressful time was truly amazing. I never expected such a wonderfully amazing experience. Jamie was a patient guide that navigated us through a very confusing time like a friend!!! More than thrilled with every aspect of our experience." Kevin B.
"Justin was nothing short of outstanding when it came to buying our first home! We hit a few bumps in the road and Justin worked tirelessly to make sure everything worked out smoothly. He helped us late at night, on weekends, he was always there for us. He made our home owning dreams come true!" Morgan P.
"The one thing that I noticed right away was how excellent the communication was. Dan and his team remained in constant communication throughout the entire process and also took the time to explain things and answer questions that I was unsure about. As a veteran his hard work and dedication really meant a lot to me and I am very thankful to Dan and his team." William H.
"Cody was super great to work with. He is such a nice guy and so helpful. Cody was always available and he took time to answer all of my (many!) questions. He is extremely knowledgeable and experienced. I'm very glad I got the opportunity to work with him. Thanks Cody!" Jen K.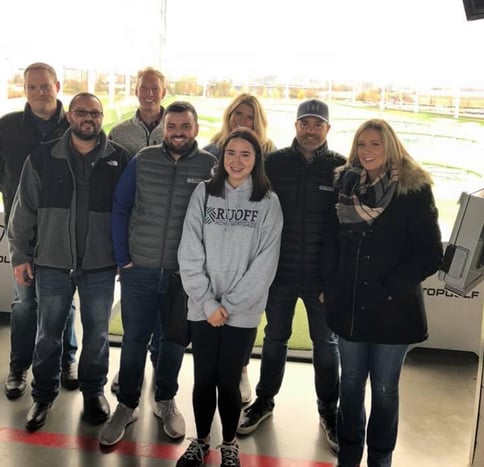 About the Team
The West Chester branch is like an extended family. They love a good happy hour between coworkers or with our Realtor, title, and insurance partners. If it involves golf or dogs, they're in. You're likely to see one of their dogs around the office, as they frequently visit to spend the day with them. It really boosts their energy!.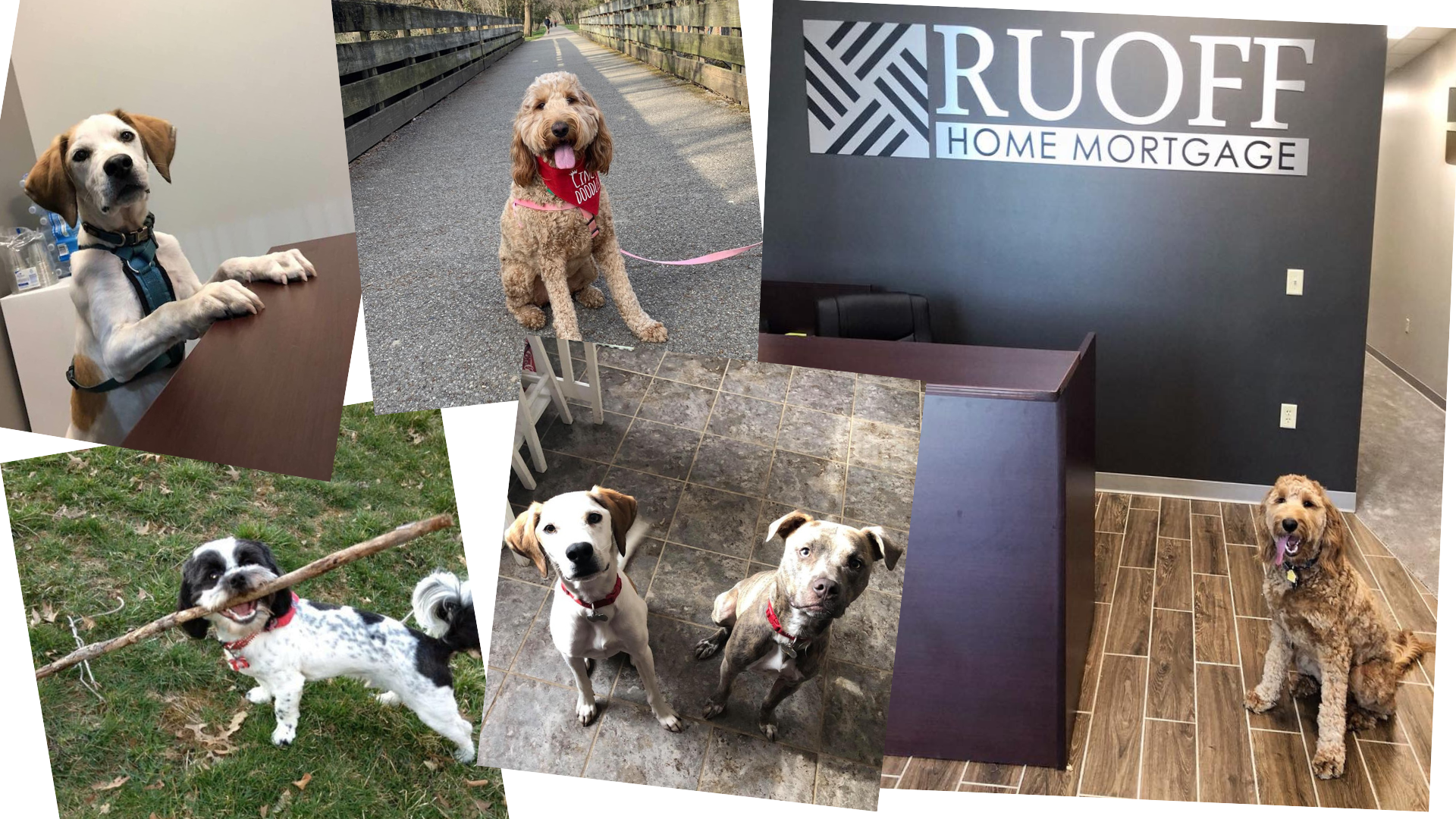 Justin Epure Branch manager, Loan Officer: Got the nickname "Smiley" while playing college golf for Tiffin University.
Kourtney Dean Administrative Assistant: Kourtney's an artist. She loves to pain with acrylic, enamels and watercolor. See her on Facebook and Instagram @KreativelyDun.
Devyn Elkins Loan Officer Assistant: This easy going cat mom recently got engaged and is planning her wedding for 2020.
Dan and Mindy Farrell Senior Loan Officer and Loan Officer Assistant: The Farrells are a husband and wife team who have been working in the business for years. They regularly take their sons to Dayton Dragon and Cincinnati Reds games.
Jamie Hugenberg Senior Loan Officer: This outgoing, but mild mannered, guy loves his Harley Davidson.
AJ Hodge Senior Loan Officer: AJ is a survivor of a massive brain tumor that caused a seizure while riding his motorcycle. He spent 3 months in the hospital, but is cancer-free to this day.
"I get the most satisfaction from loans I have saved from other banks that have dropped the ball, and enjoy finding creative ways to get clients approved!" AJ Hodge, Senior Loan Officer
Sheri Watkins Senior Loan Officer: She is funny, kind, and trustworthy. She truly loves the work she does.
"I believe that a person's attitude affects everything they do. My attitude is that personal attention, hard work, enthusiasm and commitment to quality makes a person successful. I apply this to everything I do."
Cody Coomer Senior Loan Officer: The tallest member of the team, he is also funny, straight-forward, and loves a bit of sarcasm.
Connect with the West Chester Team today by visiting their website or following them on Facebook!