The Porch is a place where we greet our guests; a place where we show off our personality; a place where we sit and have great conversations with our friends and family; a place where we happily pass the time; a place where we all come together.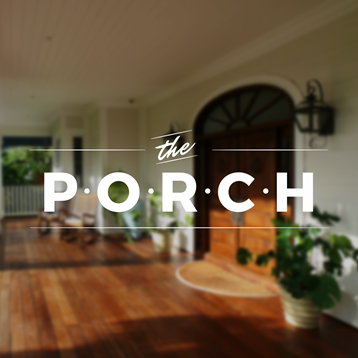 This blog is dear to our hearts as we are passionate about educating current and future homeowners! We are excited to explore homeownership with you — topic by topic and room by room. We will take you through the Front Door and talk about mortgage topics from first time homeowners to renovating a fixer upper and even refinances for an existing home! We promise to break this content down, so rather than being boring or stuffy, it will be easy to digest and entertaining!
Get ready to visit our Home Office for finance and credit tips, the Kitchen for some delicious recipes and DIY projects, and our Living Room for some great lifestyle advice! We will take you outside to our Backyard to learn more about lawn maintenance, gardening, and outdoor fun! We will even explore the infamous Junk Drawer, as in real life, it will be a catch all of topics that relate to you, our readers! Last but not least, we will visit the Neighborhood to learn more about Ruoff and how we are getting involved in your community.
So come on in and stay a while! Don't forget to subscribe to our weekly emails so you don't miss out on our great posts written with you in mind!
Let us know if you have any ideas you would like us to write about! Feel free to leave comments on our posts or share them with your friends. We love all the feedback we can get — after all, this blog is for all of you!
Welcome to the Porch.