What's more versatile than soup? This fall, pull out your slow cooker and get ready to try something new! We've collected 11 soups and stews from around the world – some you may have heard of, some not. You won't be disappointed with any of these delicious meals-in-a-bowl!
Harvest Moon Squash Soup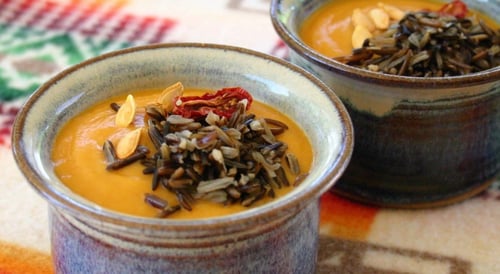 Country of Origin: the Americas
With such a pretty name and gorgeous color, is it any surprise that we've included this soup made from butternut squash? Filled with the bold flavors of garlic, onion, smoked paprika, and sundried tomatoes, this soup is sure to warm you up. Plus, it's an entirely vegan recipe that works with most dietary restrictive diets.
Visit Forks Over Knives for the complete recipe.
Sour Rye Soup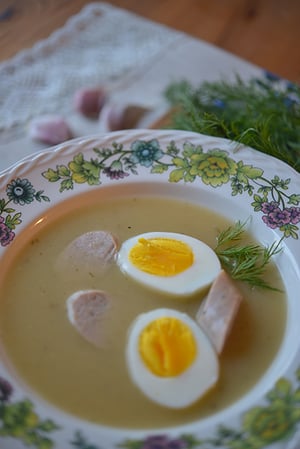 Country of Origin: Poland
This protein-packed soup is traditionally made for special occasions, and with good reason! It's can take up to five days or more to make! Because this soup is made from rye, it requires a rye starter that needs to ferment. Serve this flavorful soup in a bread bowl for an extra cozy boost.
Visit Polish Your Kitchen for the complete recipe.
Curry Laksa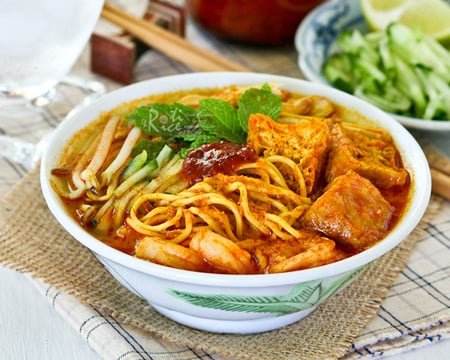 Country of Origin: Malaysia
Who doesn't love a good curry soup? This spicy noodle soup is tempered slightly with coconut milk, and has a multitude of ingredients that'll have you stocking up on new flavors in your spice cabinet. It's all worth it though! The flavors are fantastic.
Visit Roti n Rice for the complete recipe.
Tortilla Soup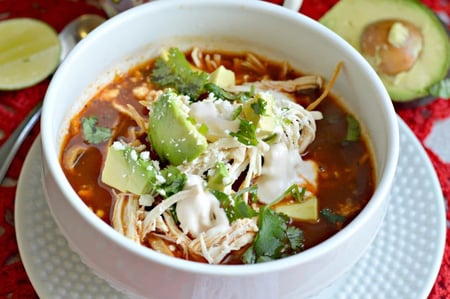 Country of Origin: Mexico
A Mexican classic that has reached even the most northern states in the US, tortilla soup is an absolute favorite across the continent. With very simple ingredients, you can make this soup in well under an hour. The fresher the ingredients, the better!
Visit My Latina Table for the complete recipe.
Rawon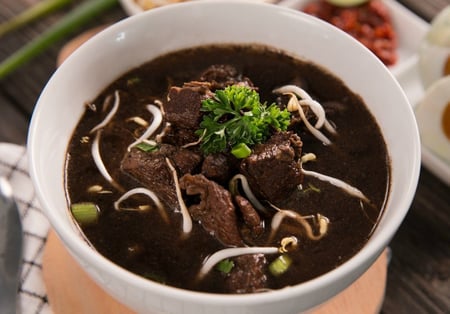 Country of Origin: Indonesia
This amazing recipe involves using freshly cubed beef to make the broth base. A bunch of ingredients blend together to create this unique recipe that's both hearty and delicious.
Visit Singapore Local Favourites for the full recipe.
Clam Chowder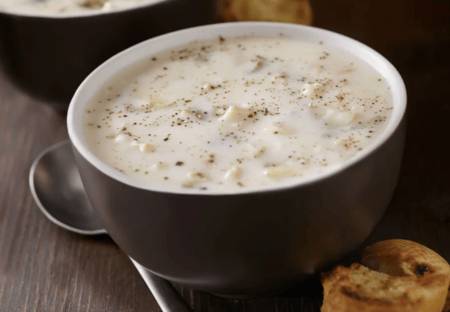 Country of Origin: United States
Described as "hearty and satisfying", this creamy clam chowder should be on everyone's list this fall. The classic flavors of bacon, cream, and clams come together in a perfect soup for chilly nights. Use fresh clams for the most authentic flavor!
Visit The Spruce Eats for the complete recipe.
Ajiaco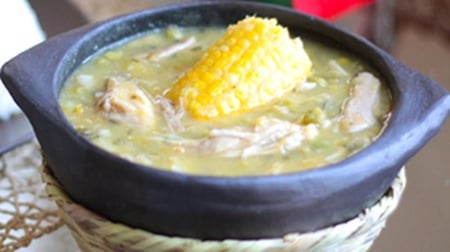 Country of Origin: Columbia
Fan of potato soup? How about chicken soup? You'll love this traditional Columbian recipe that's chock full of two (or three!) kinds of potatoes, chunks of shredded chicken, and halved ears of corn. This soup is most often served at big gatherings for family or friends, and it's easy to see why.
See the full recipe on Que Rica Vida.
Sopa Negra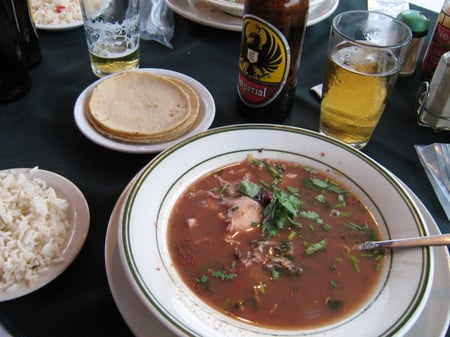 Country of Origin: Costa Rica
A warm and hearty soup, Sopa Negra is a classic black bean soup with simple flavors. While you can used dried beans, this chef warns against using dried herbs! You'll get the full flavor with fresh cilantro, which is much, much brighter.
The full recipe can be found on Costa Rica Guide.
Beer and Cheese Soup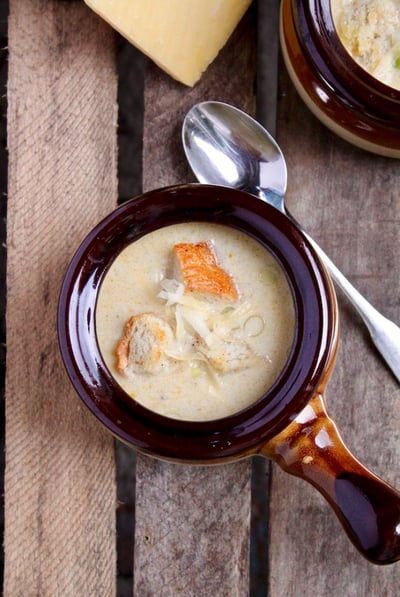 Country of Origin: Ireland
Made with an Irish lager and Irish cheese, this soup is creamy and delicious. It combines bold flavors like sharp cheese, Worcestershire sauce and mustard to create an unforgettable meal. This is another recipe that's best served in a bread bowl!
Go to The Hungry Bluebird for the full recipe.
Miso Soup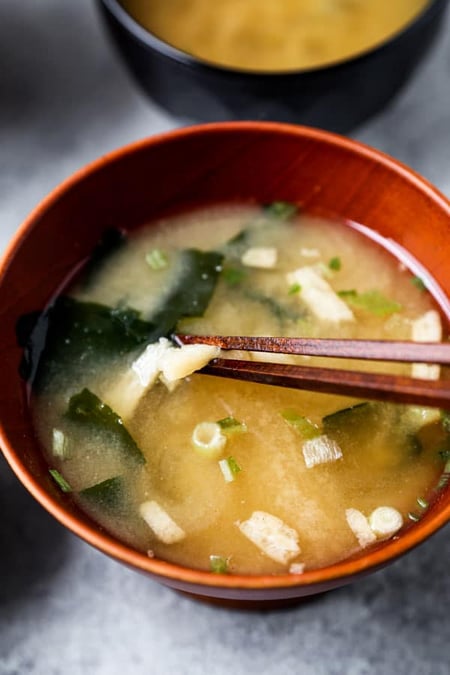 Country of Origin: Japan
The base for this recipe is very simple: dashi (a flavored soup stock) and miso paste (made from fermented soybeans). That's it! However, every family and restaurant has their own unique twist with a variety of ingredients that are added. These can include onions, spinach, squash, tofu, and even okra.