You've decided to take a break from your normal routine and brave the great outdoors. Escaping reality requires some preparation to ensure you aren't stranded amongst the trees without something important.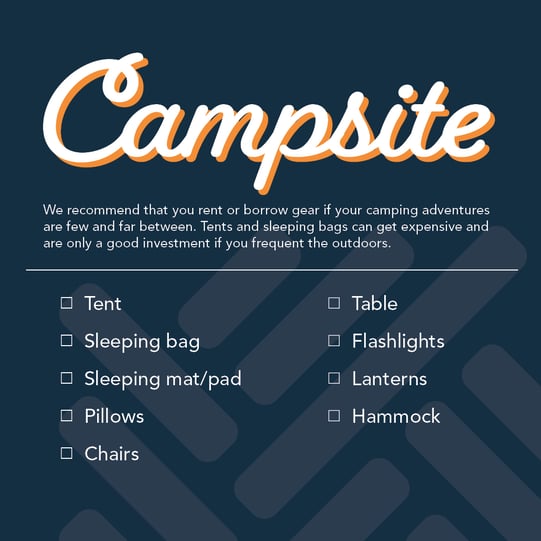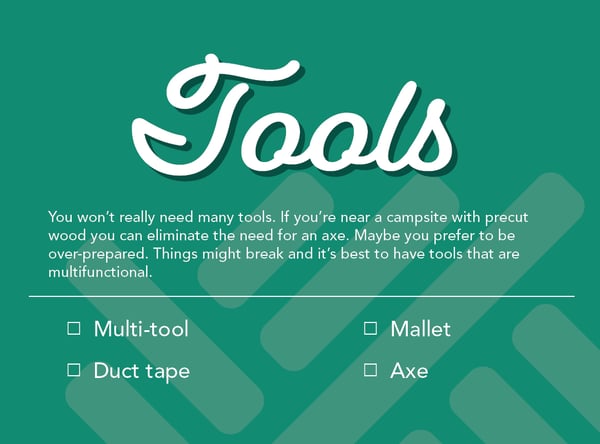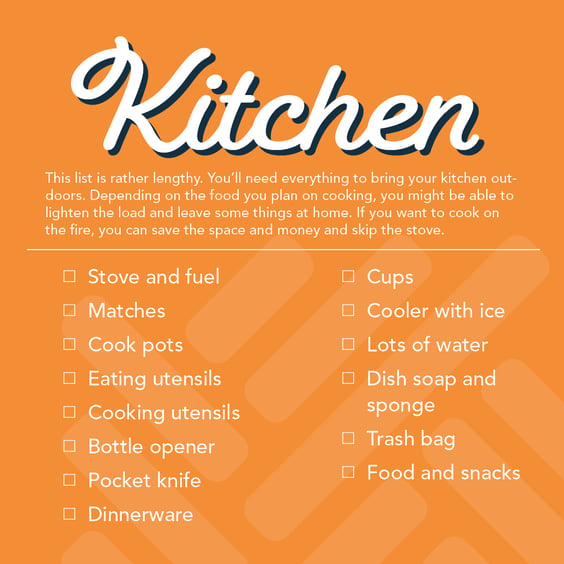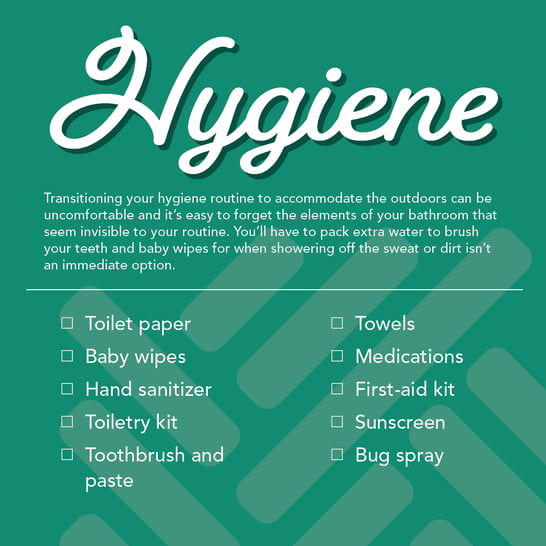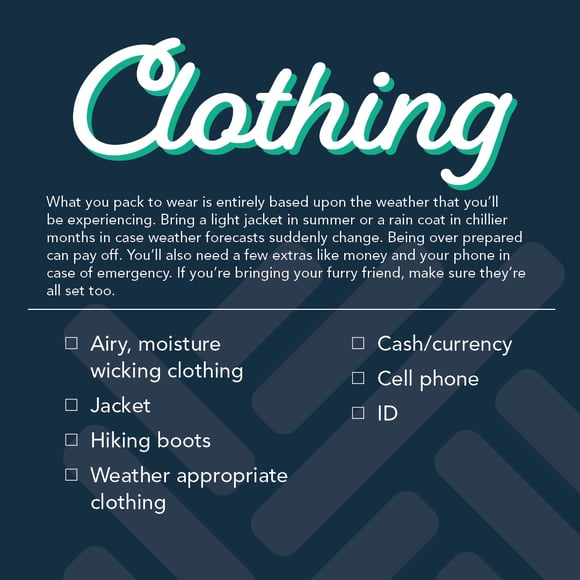 Just the same as any other vacation, packing for the occasion is super important. Camping provides a completely unique traveling experience that is unlike anything else. Your adventure can vary depending on your desire to explore off the beaten path. The farther from civilization you go, the more you must bring to create your own.
We encourage you to research the area you're camping in. If you're making a trip to campgrounds, they often have accommodations that will help shrink your packing list. Understand your surroundings so you can pack accordingly.
Most importantly, enjoy your time with Mother Nature!