Back to main Blog

Courtney Christensen
Is it time for you to take a vacation? Yes. Yes it is. In today's work-focused society, vacations are falling to the wayside. According to US Travel, Americans are leaving their PTO vacation days completely unused. Amongst reasons like being too busy or worrying about losing their job, over half of Americans name travel expenses as to why they aren't taking that vacation. It doesn't have to be that way! With a little forethought, you can save up for the vacation you deserve.Budgeting is always a good idea, and it's especially important for traveling. You have to think ahead to know how much the vacation will cost you. You have lodging, food, flights, activities, and souvenirs to pay for - you don't want to run out of money before the end of the week.
Popular Vacation Spots
All prices are estimated based on a 7-day vacation for 4 people. It includes flights, food, popular activities, lodging, and car rentals.
Yellowstone:
$2,400
Grand Canyon:
$3,600
New Orleans:
$5,100
Disney World:
$6,000
Honolulu, HI:
$8,000
All of these vacation spots are excellent, and if you can put aside enough money, you should absolutely make the trip! However, if you don't want to spend so much, there are so many other options available to you.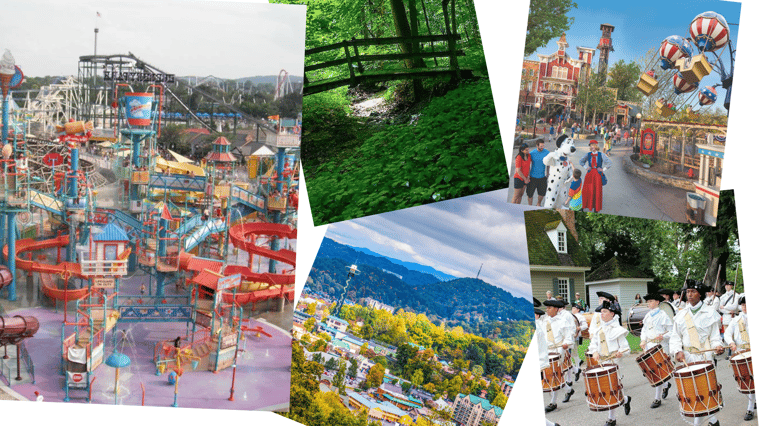 Camping in Brown County:
$800
Silver Dollar CIty:
$900
Colonial Williamsburg:
$1,000
Gatlinburg:
$1,200
Hershey Park:
$1,400
There's a App for That
No matter the vacation you choose, you still need to budget! Fortunately, there are dozens of mobile and desktop based apps that help us stay financially healthy. For budgeting, we suggest using apps like You Need a Budget or Mint. These both keep track of your incoming and outgoing money and let you set goals for yourself - a vacation, for instance.
To save money on travel and lodging for your vacation, you can use apps like Kayak or TripAdvisor. These let you compare hotels, flights, rentals, and restaurants to find the best deal in your vacation spot. Sometimes the savings are worth it if you stay a bit farther away from your ideal spot. Don't forget - renting a car can cost $50 a day or more. Check for local transportation, or download the Uber app for cheap rides to and from your destinations.
Save Even More
There are many ways to lower the cost of your vacation. You can choose to eat at cheaper places, stay in less expensive hotels, or choose 1-day theme park tickets over 3-day ones. Everywhere you look, there is a more frugal way to travel.
Go grocery shopping. Many theme parks and national parks will allow you to bring in your own food. Grocery shopping is a lot cheaper than buying overpriced meals in the parks. If your hotel doesn't have a fridge, get a cooler to store perishables. All hotels offer free ice you can use.
Cut your vacation short. You can halve the cost of your vacation by going over a long weekend for 3 or 4 days instead of staying a full week. While it may not be as long, it will still be just as relaxing and fun.
Travel closer to home. Cut out plane tickets entirely and drive to your destination. Stay in your tri-state area. There are hundreds of exciting vacation spots in every state. You just need to look!
Choose an all-inclusive vacation. Although usually a little pricey, all-inclusive resorts and cruises can absolutely save you money over paying for everything individually. Not having to worry about handing over your credit card for every transaction is almost as relaxing as napping by the pool.
At the end of the day, the goal for your vacation is to relax and enjoy spending time with your friends or family. It's not as important to spend a ton of money. Instead, focus on actually using your PTO vacation time. You deserve it!