Hey, you're an adult now which means on top of managing your credit score, perfecting soft skills, and contributing to a 401k, you also need to make sure you're eating. As a generation of workaholics, eating healthy meals three times a day is often thrown to the wayside to make room for more important things like finishing a freelance project or washing the pile of dishes you've created in the last week.
Unfortunately, it's up to you to fill your pantry and refrigerator now. Your parents aren't keeping you in a constant supply of Pop-Tarts and sugary cereal for midnight snacking anymore. Fortunately, meal planning is simple, budget-friendly, and kinda fun, too.
Ways to Meal Plan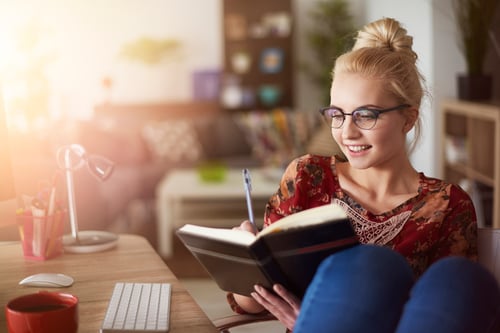 There are a few ways to plan your meals, and choosing a method is up to your personal preference and dietary needs. Here are four typical kinds of meal plans:
Weekly. In this method, you write down every meal you will eat in a week. You assign the meals to a specific day of the week, and you commit to following it. This method is a pretty standard one, and lots of people have had good luck with it. It allows you to choose meals and eat them relatively soon after instead of the other methods which can last weeks or even months. If you're an adventurous eater with random cravings, this is going to be the best method for you.
Monthly. Like the weekly method, you plan a meal (or multiple meals) per day and commit to eating those meals all month long. While not as common as the weekly method, it's pretty widely used. This is a good method for pickier eaters and dedicated planners. In this method, it's much easier to repeat meals you know you like and make sure you've got ingredients on hand in advance.
Dietary Restrictions. For those following a specific food restriction (be it medically prescribed or a personal diet choice), meal planning can be essential. Many diets like 21 Day Fix, Whole 30, Keto, and Intermittent Fasting have a limited variety of allowable foods. This can lead to eating the same thing over and over again. Not fun, and not sustainable. By meal planning, you can make sure to add variety, where you can, to your diet.
A suggestion: Each of these meal plans should be coordinated with your grocery shopping days. With a meal list in hand, you know exactly which ingredients you need to purchase for each and every meal you'll be making in the coming weeks or months. Whether you buy in bulk at Costco or purchase your groceries several times a week, having a meal plan helps you to stick to your list and prevent you from overspending.
Creating a Menu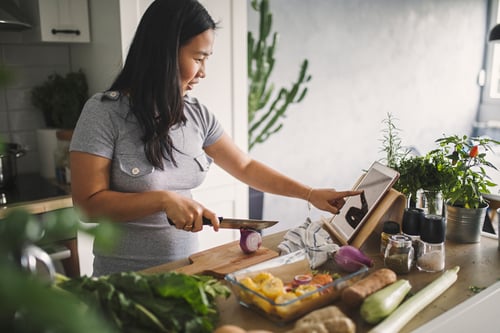 Next comes the fun part. Unlike grocery shopping, I suggest doing this part when you're hungry. You're more likely to pick new and exciting recipes this way because basically everything will look tasty.
Be Extra. Those of you who have type A personalities and want to plan every minute of every day, you'll benefit from planning your breakfast, lunch, dinner, and all the snacks in between. This is a great way to avoid buying things that are bad for you and only get what you've planned.
Be traditional. By far the most popular menu creation method, pick recipes just for dinner. This is the meal that most people eat like clockwork, and the ones that requires the most planning by far. While lunch is either take out or leftovers and breakfast is rushed or skipped entirely, dinner is usually the most time consuming meal of the day. Take out half the work and plan out the dinners you're going to eat in the coming weeks.
Be flexible. If you're less of a planner or like to have options, try the flexible route. You'll still plan out 7, 10, 30 meals and purchase the ingredients for them, but don't assign days. Cook the recipe that sounds the best that night and make it.
Meal Prepping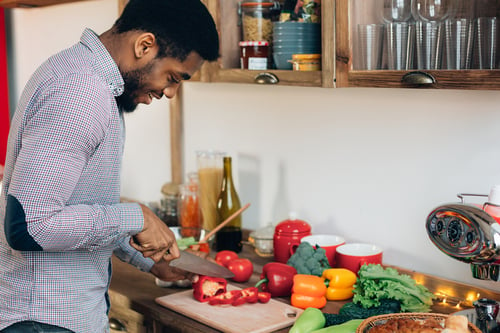 You don't need much to meal prep. Some food storage containers like these from Prep Naturals, these from Freshware, or whatever you've already got on hand, gallon sized freezer bags, and a Sharpie.
Freeze it. Almost anything that goes in an Instant Pot or a slow cooker can be frozen in a bag to be later thawed and dumped into the pot. This is the easiest method for prepping soups, stews, and other classic slow cooker meals. Pro tip: Lay the bags flat on a cookie sheet while you're freezing it so you can store them in smaller spaces.
Meal kit copycat. Meal kit delivery subscriptions like HelloFresh and Blue Apron are convenient because they give you the exact amount of each ingredient you need and detailed instructions on how to put it together. The meals are usually a bit more adventurous than we'd usually make for ourselves, so it's a fun experience all around. Copy that vibe by separating your recipes into large food storage containers. The recipe needs 2 garlic cloves and 7 carrots? Separate those out from the bunch and put them in the container. Measure out sauces and liquids and put those in, too. Then, when you're ready to make the recipe, use your premeasured ingredients and a recipe card to cook something amazing.
Dedicate a day. Pick one day a week (or month, or however often works for you) to prep everything you'll need for your meals. Cook what needs cooked, cut what needs cut, and freeze what needs frozen. It'll take a couple hours, but you'll save yourself so much time during the rest of the week. Shopping days are perfect for this.
Implementing a Meal Plan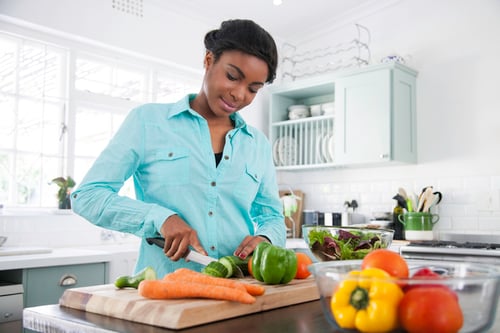 Sticking with a meal plan is the hardest part of this whole process. Make it easier on yourself by keeping it achievable and interesting.
Keep it cheap. Buying in bulk and using those ingredients for several recipes is the best way to meal plan. Buy a pack of 12 pork chops instead of only 2. Buy 5 pounds of rice instead of just 1. You'll get things for cheaper, and it will make planning easier on you in the future.
Themed nights. You've heard of Taco Tuesday. What about Meatless Mondays or Stir-Fry Sundays? Create your own themes and stick with them or switch them up. Not only does it give you a chance to have fun with your meal planning, but it'll force you to get creative with your recipes. Challenge yourself to making a new kind of taco every single Tuesday for a year.
Pick a card. Keep your recipes in a recipe box and pull a handful out at random. Write down meals and put them in a jar. Use popsicle sticks in a vase. Really, anything works for this method. It also lets you include other family members like kids or spouses. Go the extra mile and create a "favorite" jar and a "new recipe" jar. Pick from both to create your menu for the week.
Shopping for groceries is so much easier these days with curbside pickup and delivery services. Planning for meals, though, is just as difficult as it's always been. Use these tips to help make the chore easier and more fun. Looking for recipes? We've got a ton of blog posts with some yummy options, and Pinterest is always a good fall back.